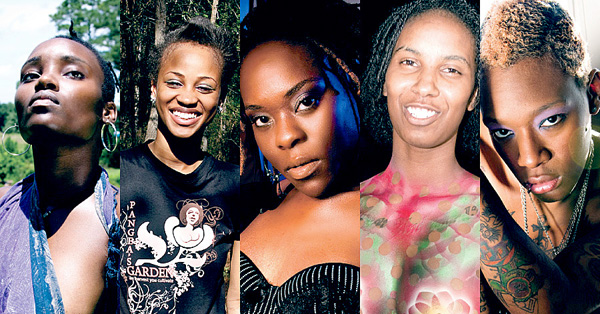 Available ad sizes
•  250 x 250 Premium Ad Block (1 space available)
•  125 x 125 Premium Quarter Block (4 spaces available)
•  460 x 66 Feature Ad Strip (1 space available0
•  250 x 250 Cultivator Ad Block
•  250 x 125 Cultivator Ad Strip
•  Special Promotions

Who we are
Pangea's targeted demographic is both men and women of all races who have an interest in Afrocentric culture, fashion and sensuality. The site has a focus on provocative, nude photo sets, the blog commentary, Garden Voice columns, PGTV and artist features account for the diverse traffic on the site. The Garden wants to work with sponsors to engage our subscribers in activities on and off line. The images sets and commentary draw people to the site. A common interest of Afrosensual appreciation and liberation keeps them there and compell them to come back for more.
Our followers (surprisingly) are 60% female, and 40% male. Approximately 70% of our total followers are in the 25-44 age range. This is a group of well-educated, middle class/affluent professionals on the rise, who typically exit the site by clicking on the links to our sponsors. They are an unique mix of alternative yet fashion and beauty conscious women of color and the men who adore them. And they are very curious about the products and services that cultivate the culture of Pangea's Garden.
Traffic
Pangea's Garden currently gets an approximate average of 25,000 hits a month from an approximate average of nearly 10,000 unique visitors. The number continues to grow as we expand our content, our content contributors and follower base. We have over 1,000 subscribers and this number increases regularly. We have over 4,000 daily followers on our social media network and our numbers grow daily.

Spaces
Pangea's Garden has several different sponsorship options that provide an array of advertising and marketing opportunities. We have five premium spaces available. The Premium Block Ads are limited to one Premium 250 pixel sq block and four Premium 125 pixel sq blocks. These spaces are the first ads seen on the site. Preliminary figures indicated that an average of 360 hits go from Pangea's Garden to the client's website, monthly. While there are no guarantees on the total number of hits based on the ad, the ad space is only part of the promotion.
The Cultivator Block Ads appear just below the Premium spaces and are available as 250 pixel sq blocks and 250×125 pixel strips. They are less expensive. All of the Premium and Cultivator Block Ads appear on every page of the Garden and they are direct links to your website or, if you prefer, a page built in the Garden, exclusively for your product. Both sets of ads tend to get hits due. in part, to the content features and product placement that our clients get in the site's blog, The Pangea's Garden Project. These advertorials typically include additional banners, images and text links featuring the client. They are also included in all of the Garden's social media promotions. There is also a Permanent Ad Sponsor space available at the end of every feature and it is 468×60 pixel strips.
Special Promotions
Pangea's Garden also offers special promotional opportunities such as product placement in feature shoots, event features posts, sponsored feature posts, special promo codes for the Garden's community, contests and giveaways. Contact us so that we can go over the details
Contact us
Email us at udou@pangeasgarden.com
Contact us regarding pricing. Currently, our pricing is set at the Garden's baseline costs but it will increase as our subscriber base, page hits and unique visitor counts grow. So now would be the opportune time to become an advertising sponsor.