Posted by vincent in
What's Going On?
on 06 29th, 2012 |
one response
Grammy Award winning singer and former Fugees star, Lauryn Hill pled guilty today Newark NJ to charges of tax evasion. Hill was charged with three counts of failing to pay taxes on more than $1.5 million earned 2005-2007.
Regarding the charges, the 37 year-old South Orange native posted a statement on her blog (mslaurynhill.tumblr.com). "Over-commercialization and its resulting restrictions and limitations can be very damaging and distorting to the inherent nature of the individual," Hill wrote.
"I did not deliberately abandon my fans, nor did I deliberately abandon any responsibilities, but I did however put my safety, health and freedom and the freedom, safety and health of my family first over all other material concerns! I also embraced my right to resist a system intentionally opposing my right to whole and integral survival."
"Obviously, the danger I faced was not accepted as reasonable grounds for deferring my tax payments, as authorities, who despite being told all of this, still chose to pursue action against me, as opposed to finding an alternative solution," she wrote.
"My intention has always been to get this situation rectified. When I was working consistently without being affected by the interferences mentioned above, I filed and paid my taxes. This only stopped when it was necessary to withdraw from society, in order to guarantee the safety and well-being of myself and my family."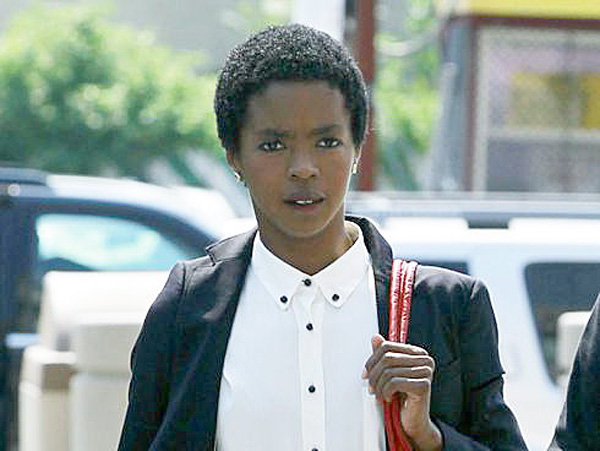 Hill had a meteoric career in the late nineties. She was a lead actress in Sister Act 2 and front woman for the Fugees before she released her solo album, The Miseducation of Lauryn Hill, to commercial and critical success. After which she stepped back to raise her children. And while she did take on projects and performances intermittently, her focus was her family.
Lauryn Hill, mother of six, faces up to three years in prison and $75,000 in fines if she is sentenced to the maximum terms available.

More contributors, more visions, more voices… Pangea's Garden is growing. As a result, this labor of love requires a great deal of time and expense. We are actively striving to be your Afrosensual nexus of ideas, images, commentary, participation and events that inspire, provoke, entertain and actively engage you. So consider signing up for a premium membership. It grants you access to ALL of the Garden's content and you will be one of the Cultivators of the vision that we've ALL planted & grown in Pangea.

Related Posts :



Leave a Reply
You must be logged in to post a comment.