Posted by vincent in
EarthSista Q&A
on 11 30th, 2010 |
4 responses
GreenRose is a Lady…21st Century-style. Vivacious and funny, she carries herself proudly without taking herself too seriously. She is focused and real in what she seeks and expects out of life. And she LIVES LIFE! She not the type to waste time on regrets and drama. GreenRose values the lessons of relationships and spares nothing in her reverence for God. A day with her is a day spent appreciating the miracles of moments. In the midst of a hot afternoon she and her best friend, FlowerChild created a second Nature Stroll image set together. Prior to the shoot she answered a few questions.
How did you come to be connected with Pangaea's Garden?
Through my Best Friend, earthSista FlowerChild

What color would you pick to describe your personality? Why?
Green Its a very earthy color to me…….

How would you describe your style? You feel most comfortable dressed in what?
Relaxed. Dressed in jeans and a T-shirt

How old are you and where are you from?
TwentyOne and from College Park, GA

Single or Committed? EarthSista or EarthMother?
Single for now EarthSista

Large or small family? And how did that affect you?
Large family, I was able to see where i come from and my family showed me love and support in everything I wanted to do.

What cause would you fight for? What cause would you die for? What cause would you live for?
God's Will

Aside from work, what activities consume most of your time?
School

What's your Dream Job?
I want to be a dentist

What are your politics?
OBAMA



Complete this sentence. "As a woman, I believe it's especially important to…"
…always be a lady first and to continue to be strong.

Complete this sentence. "Nothing is better than…"
…warm showers

Your greatest moment?
When I got into college

Your most humbling moment?
When reality sets in

Is your hair natural? If so, for how long?
Yes 1 1/2 year

What turns you on?
Strong Black men

What pisses you off?
Ignorance

Tomboy or GirlyGirl?
Tomboy

Words to live by?
Peace Love and Happiness

Whats your sign?
Taurus

One thing you want to do before you die?
Go to Jamaica

Complete this sentence. "You have faith in …?"


God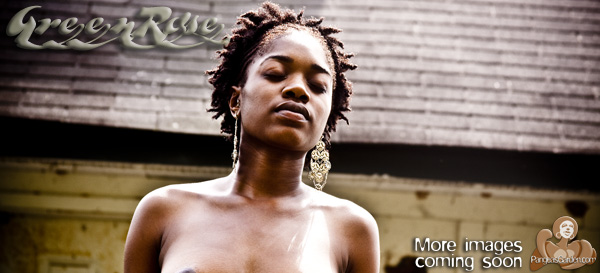 Related Posts :



Leave a Reply
You must be logged in to post a comment.