Posted by vincent in
Events & Event Photos
on 05 14th, 2012 |
no responses
"Natural hair hasn't been this popular since black people started wearing Afros in the 1

9

60s. And today, there are more natural hair enthusiasts than ever before."
–Kalin Thomas, The Atlanta Voice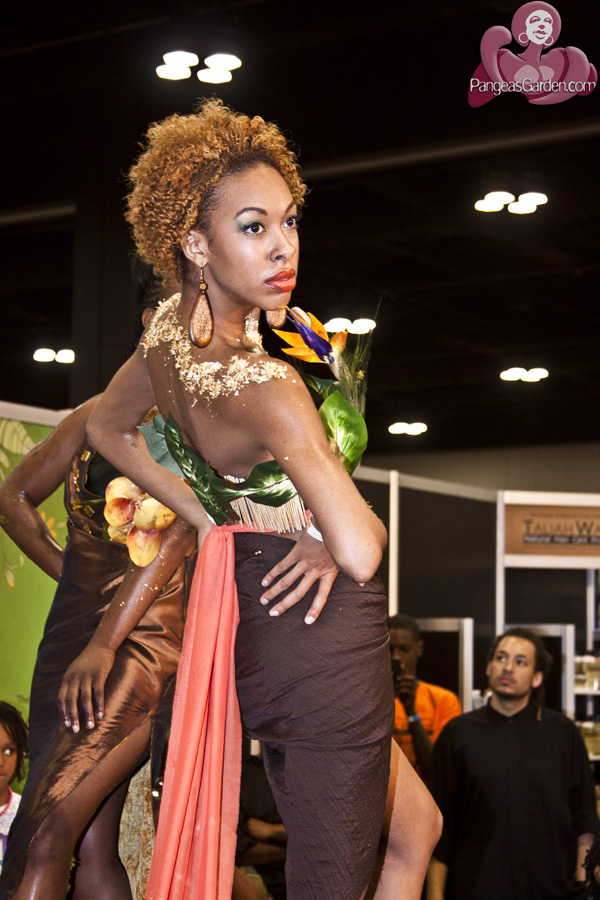 "This event gets bigger every year. We're different from the Bronner Brothers International Hair Show because we focus on bringing out your natural beauty, with no weaves and no harsh chemicals that have caused so many health issues and hair loss," said Calla Johnson to Atlanta Voice reporter Kalin Thomas. Johnson is CEO of Certified To Be Natural and a representative for the show's creator and sponsor, Taliah Waajid. Indeed, the show seem to be as large as it had ever been.
Two years ago, when we first paid a visit to the event, the attendees and vendors happily reveled in this growing trend. Back then, there were many curious visitors all vying to get a handle on this phenomenom whose popular and financial success were only starting to become publicly known. That was then. This is now.
Between the years 2006 and 2011, the sales of chemical relaxer kits dropped by 17 percent. The number of black women who say they no longer relax their hair reach 36 percent in 2011, a 10 percent jump from 2010. The 2012 attendees of the World Natural Hair Show are no longer participants in a curious trend. They are part of a movement that has cultivated a culture. In the 1970's, African-American men and women embraced natural hair as part of taking pride in an Afrocentric standard of beauty. This event was a testament to the growing acceptance and appreciation of those standards once again.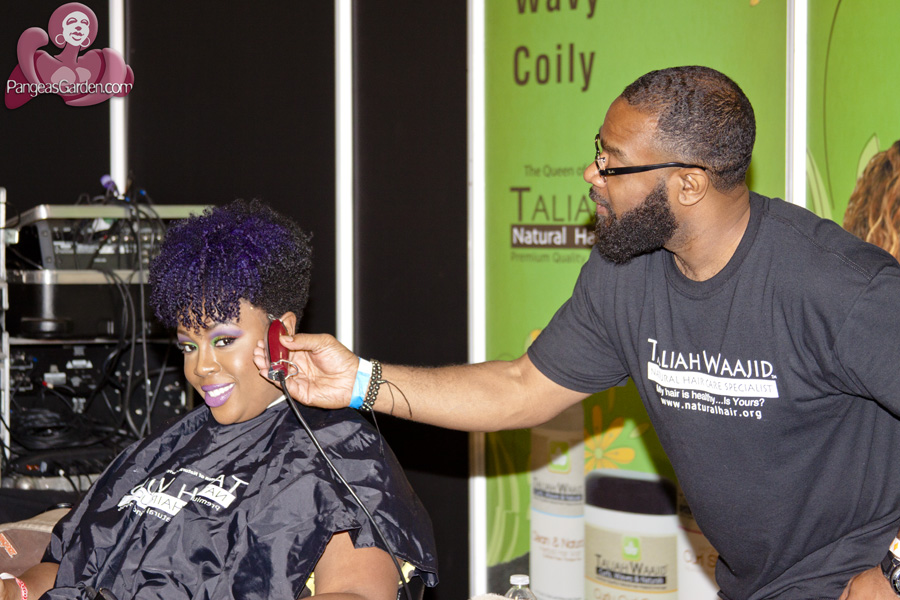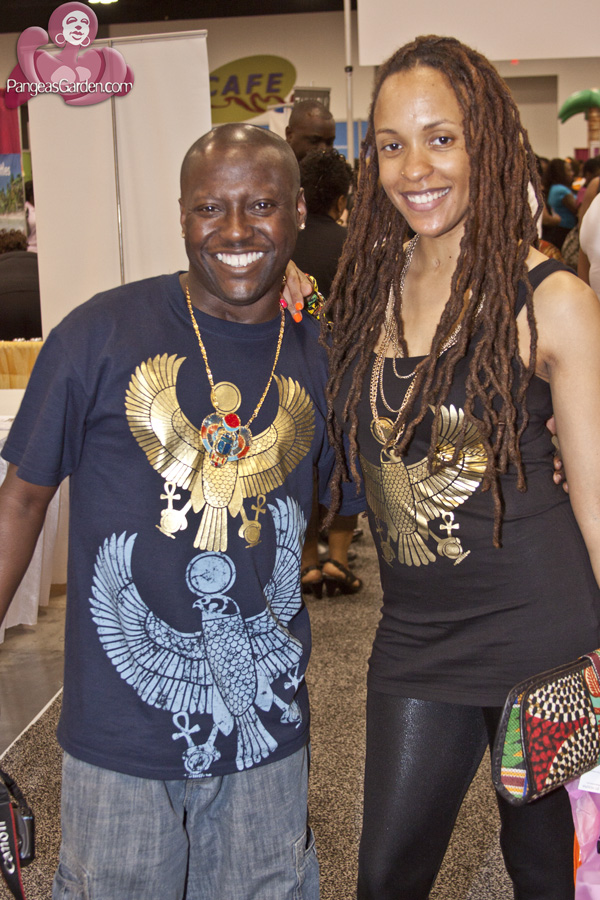 The good food from Tassili's Raw Reality, the fabulous hair styles and styling products provided by Taliah Waajid and Design Essentials, the inspired apparel of the Nappy Rutz, I Love Being Black, B. Natural Apparel and Pharaonicorp, all of these elements added to the depth of the experience. Indeed, the event brought together expert stylists, the top natural hair bloggers and enthusiastic consumers to enjoy great shopping opportunities, fantastic hands-on demonstrations and thought-provoking workshops and the Show first Social Circle (an event that featured some the aforementioned 'top natural hair bloggers.') Therein lay the nature of some the changes that occurred during the show this spring.
Along with the growth of the natural hair movement, there has been a proliferation of natural hair bloggers and they were out in full force at the event. Much is out there regarding the tips, tricks and techniques for the care and glamour of natural hair. And there is a great deal to be said for the products and accessories for natural hair and that information is easily available throughout the blogosphere. But as CurlyAndLovely mentioned on her blog with the same name, "WNHS isn't JUST about the products and deals! Its about the connection that can be made with others that appreciate natural hair and are just some down right awesome people."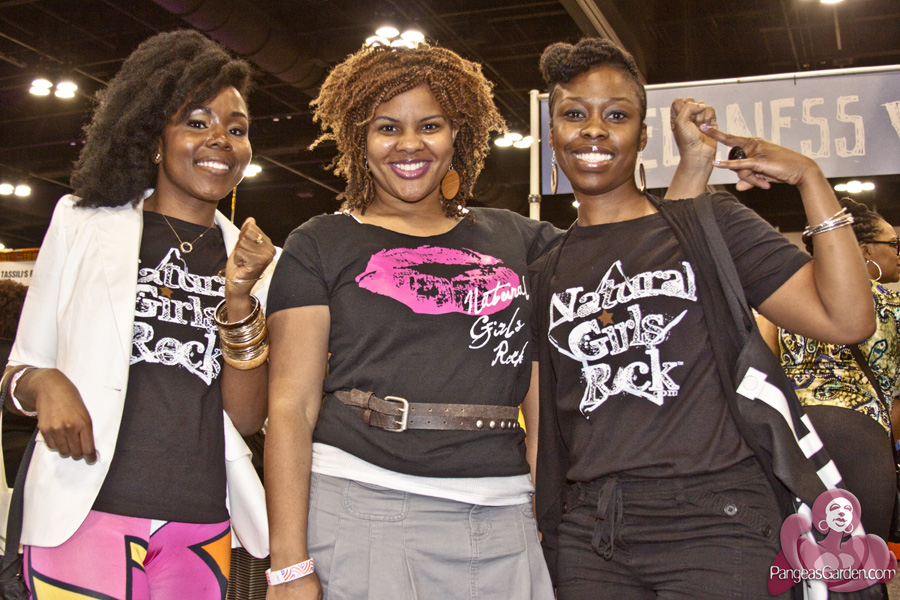 When you visit WNHS's spoken word corner or attend some of the forums that discuss the social and culture implications the natural hair movement, you begin to realize that there is a depth to this Afrosensual Aesthetic that started with the celebration of natural hair but did not end there.
In few months, (about month prior to the World Natural Hair Show in the Fall) the celebrators of Happily Natural Day will host their annual event, in both Richmond VA and Atlanta GA. On their website they say, "Natural hair has its place in the discussion of identity for people of African descent. As does love for ones inherent African features such as skin tone, body type and bone structure. But these ideals are only details in a much bigger picture that in panoramic view is more inclusive of living an authentic and sustainable lifestyle."
"Natural hair is not a trend, it's here to stay. You're going to see more women going natural than ever before"
–Tracy Robertson, professional stylist.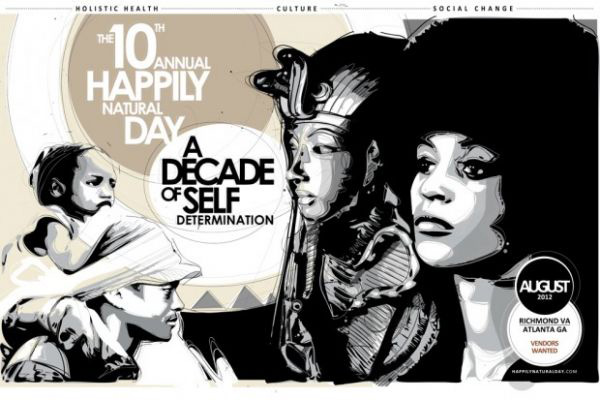 More contributors, more visions, more voices… Pangea's Garden is growing. As a result, this labor of love requires a great deal of time and expense. We are actively striving to be your Afrosensual nexus of ideas, images, commentary, participation and events that inspire, provoke, entertain and actively engage you. So consider signing up for a premium membership. It grants you access to ALL of the Garden's content and you will be one of the Cultivators of the vision that we've ALL planted & grown in Pangea.

Related Posts :



Leave a Reply
You must be logged in to post a comment.