Posted by vincent in
Fashion & Glamour Naturalle
on 09 12th, 2011 |
no responses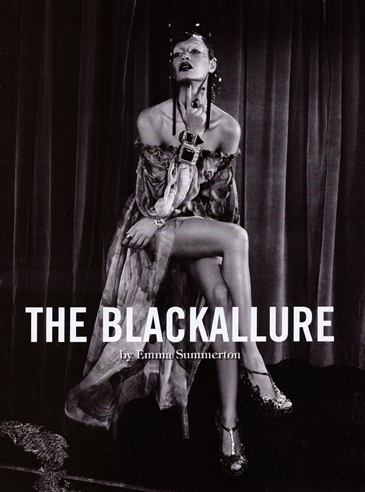 Some weeks back we featured another story from Vogue Italia; it's Tribute to Black Beauties. Featuring the photographic works of Ellen von Unwerth, it was modern, irreverent look at the beauty and glamour of fashion's black models. Its tongue-in-cheek humor and appeal was upbeat and adorable. However, a few months before, Vogue Italia featured the works of Emma Summerton. This feature was called Black Allure and it was opposite of Tribute. It was 1920s vintage, elegant, moody and very high class.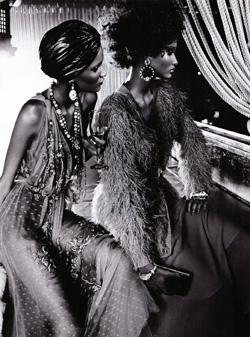 From the article in Vogue Italia:  The black allure photographed by Emma Summerton and styled by Edward Enninful and features models Ajak Deng, Arlenis Sosa Peña, Chanel Iman, Georgie Baddiel, Jourdan Dunn, Joan Smalls, Kinee Diouf, Lais Ribeiro, Melodie Monrose, Mia Aminata Niaria, Rose Cordero and Sessilee Lopez.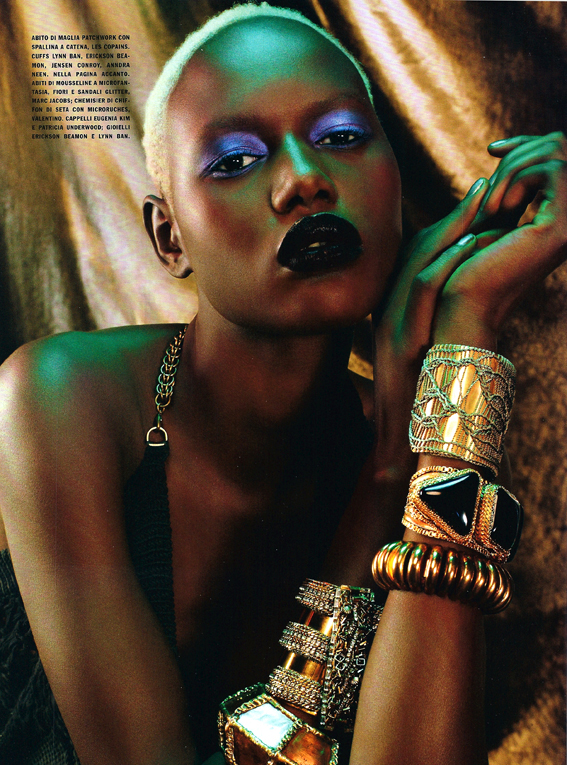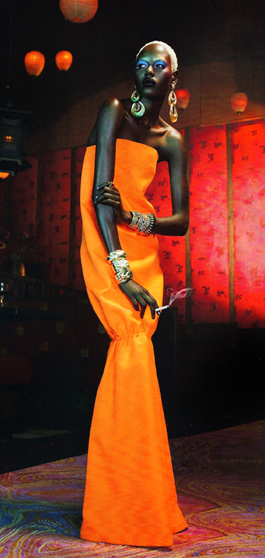 The black bombshells evoke the essence of the 1920′s/Harlem Renaissance era with finger waves, turbans, and cigarette holders and wearing dresses from Louis Vuitton, Donna Karan and Versace. Vogue Italia February 2011.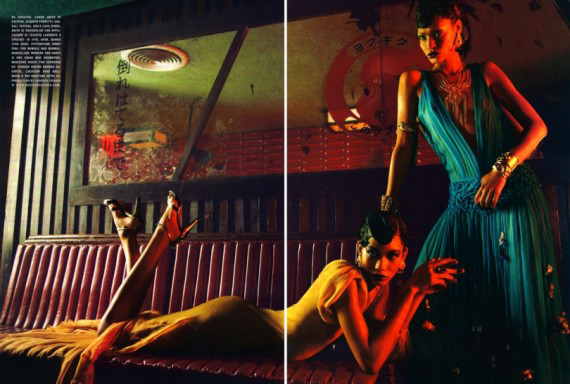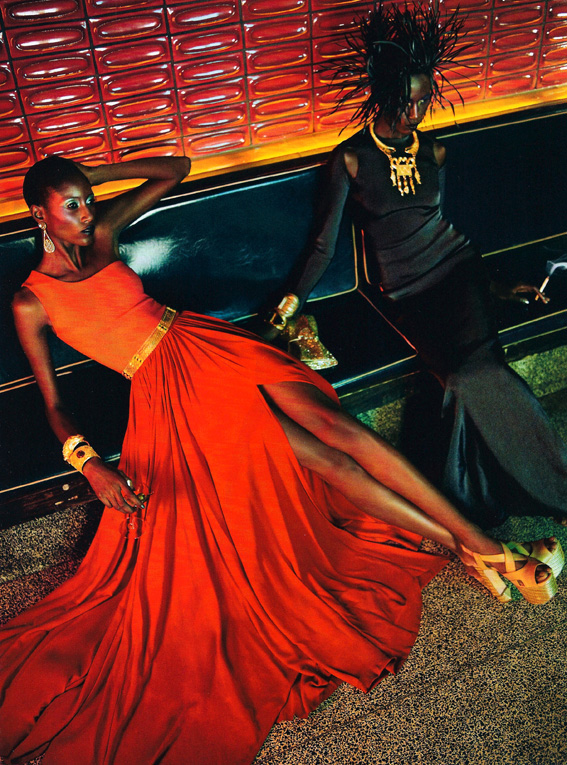 Bethann Hardison wrote: Anyone, black or white who is aware of the ratio of blacks to white in our fashion industry, does not flinch at all the "white model" stories, which seems to be natural to us all. At some point when the model becomes worthy (black or white) its inspirational to see what the industry has developed as competitive models and showcase those beauties. That is how it goes for white, so "whats good for the goose should be good for the gander."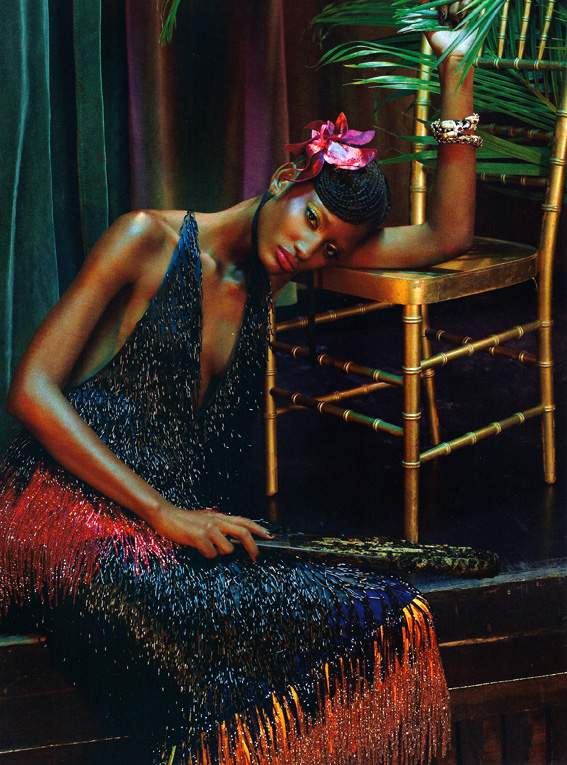 The images shown here are just a handful of the 20-page feature that ran in Vogue Italia's February 2011 issue. Personally, I was inspired by the artistic portrayal of elegance that these images portray. The extraordinary detail and meticulous quality set a standard of creative professionalism that I personally strive for. I think this feature was worthy of note and I hope you feel the same way.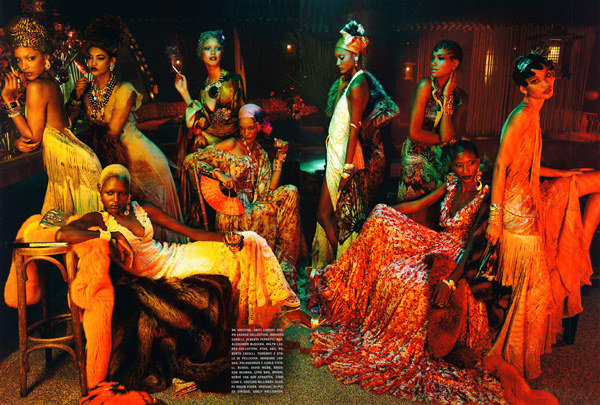 I feel fortunate to have noticed this but are there other works of fashion & glamour we should be featuring here? How do you feel about this feature and features of fashion & glamour in general, here in Pangea's Garden?

More contributors, more visions, more voices… Pangea's Garden is growing. As a result, this labor of love requires a great deal of time and expense. We are actively striving to be your Afrosensual nexus of ideas, images, commentary, participation and events that inspire, provoke, entertain and actively engage you. So consider signing up for a premium membership. It grants you access to ALL of the Garden's content and you will be one of the Cultivators of the vision that we've ALL planted & grown in Pangea.

Related Posts :



Leave a Reply
You must be logged in to post a comment.