Posted by vincent in
The Pangea's Garden Project
on 10 10th, 2010 |
3 responses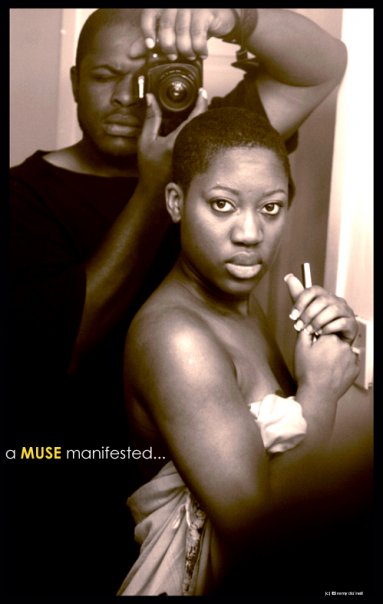 Part two of the 3-part series on the EccentricSoul.
This time we focus on cool.
Dramatic contrasts of shadows and light, splashes of colour and attitude. These are the characteristics that are common in his works and they are not unusual tools for producing images for fashion editorial work and when you look at what Remy does you see the roots of a fashion editorial approach.
But then he does that Remy thing. That step of creative discovery and collaboration with his muse where they both stretch, reach and find the inner passion that adds depth, strength and fragility to an expression that is the face, the mask of an inner story. They take that step and what they create is art.
You will see his Muses in the images of other photographers and that railroad of sensuous storytelling is not evident in those works. Remy's machinations are designed to exploit their passions. They both end up riding a roller coaster of emotion to get to these captures. And as mentioned in part one, its about adding texture and depth to the stories that his works tell. Intensity, melancholy, ego are all here along with pride, sensuality and the unadulterated passion of inner Diva on a glorious ride behind the Muse's eyes.
Its cool.

Related Posts :



Leave a Reply
You must be logged in to post a comment.