Posted by vincent in
The Pangea's Garden Project
on 01 9th, 2012 |
no responses
From The Trove on Henry Adebonojo:
With the same great love for capturing the moment through the moving image as for distilling the essence in a single frame, cinematographer/ photographer Henry Adebonojo is "happiest when I am making pictures."…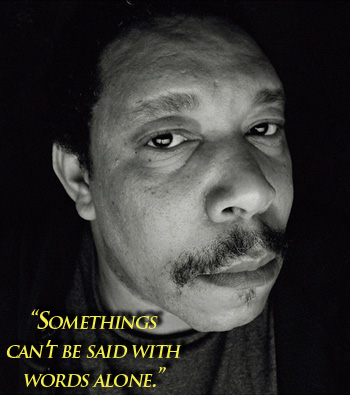 Shooting the likes of the late Gordon Parks, (for his Emmy-nominated work on Half Past Autumn: The Life and Works of Gordon Parks) George Clooney, Chuck D, Marisa Tomei, Dave Chappelle and the POTUS, Barack Obama, he's cut a wide swath across the mediums of music videos, commercials, promos, documentaries and short films. The one position which has remained elusive is the Director of Photography spot on a feature film, but he's up for the challenge, and looks forward to its inevitable occurence.
In an interview about his work with SLAMjamz.com, Henry said: "I have always been interested in film and photography that revolves around the human face and character features. I have been inspired by travels around the world to see beauty and interest in every face and find a way to interpret that." Indeed. And in this collection of afrosensual portraits that make only a small part of his well-rounded body of works, Henry explores the beauty and glamour of passion in his creative captures of expression.

This image collection is only one selection of his works featured here. Click on the banner above to see all of Henry's works in the Garden and be sure to check out his sites via the banner below.

More contributors, more visions, more voices… Pangea's Garden is growing. As a result, this labor of love requires a great deal of time and expense. We are actively striving to be your Afrosensual nexus of ideas, images, commentary, participation and events that inspire, provoke, entertain and actively engage you. So consider signing up for a premium membership. It grants you access to ALL of the Garden's content and you will be one of the Cultivators of the vision that we've ALL planted & grown in Pangea.

Related Posts :



Leave a Reply
You must be logged in to post a comment.