TO CLEANSE: to rid of impurities
by or
as if by washing.
TO PURIFY: to clear from material
defilement or imperfection: to free
from guilt or moral or ceremonial
blemish: to free from undesirable
elements: to grow or become pure.
♥ NISHDana MistressofMayhem Major and James Brewer Photography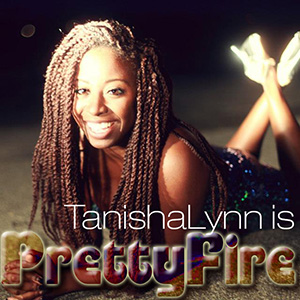 Tanisha Lynn Pyron aka (PRETTYFIRE) is an artist and a visual storyteller, currently working on her MFA in acting at the University of Illinois. The young artist considers herself to be a modern day griot willing to utilize any and all technology available to tell vibrant life giving stories. She has used her acting, dancing, directing and now photographer as modalities for making sure her creative vision and voice are seen, heard and felt. Her current project highlighted here in Pangea's Garden is a year long photo journey chronicling her personal and creative development. In her own words Tanisha expresses," I am intelligent enough to know that there are lots of pretty women in the world. Many prettier then me but none can duplicate that which emanates from within me. My voice, my light, my energy, the point of origin for my real beauty. My story is that which is uniquely mine it is what I seek to share with the universe through my art. When asked what she wants her work to do " I think a certain amount of creative seduction happens with artists and the audience as we tend to find inspiration through that which is attractive within the humanity of those we collaborate with and the artist we love. So fall in love with my work so long as the love affair is expressed in the art we create and the stories we tell." When asked why she decided to do a year long photo project about herself she said, "To me the art and the artist are one. As I seek to unlock and express what is contained in my own heart and spirit, the essence of me. The real woman I am today the art will speak to who it needs to and my vision and voice will vibrate on the highest and most powerful frequency MY TRUTH. For art mimics life and you can pour your soul into anything you do."
Prettyfire is EVERYWHERE!
https://www.facebook.com/PRETTYFIRE?ref=hl |  http://instagram.com/tanishalynnprettyfire/
http://tanishalynn-is-prettyfire.tumblr.com |  https://www.pheed.com/tanishapyronprettyfire#qp,all,all
https://twitter.com/Nish_prettyfire |  http://godlovesme-tpyron.blogspot.com/

Pangea's Garden continues to grow. We are actively striving to be your Afrosensual nexus of ideas, images, commentary, participation and events that inspire, provoke, entertain and actively engage you. If you love what you see here and desire to see more, please consider signing up for a premium membership. It grants you access to ALL of the Garden's content and you will be one of the Cultivators of the vision that we've ALL planted & grown in Pangea.

The Afrosensual Aesthetic is the GardenVoice that pushes the limits and deepens the perspective. It is still be done from a position of respect, pride and joy, but here we will be able to explore themes that don't quite fit within the earthSista box. Its is a place for the sensual lovermakers and the premium cultivators. Check it out and share your thoughts and ideas and passions.