"Not even girls want to be girls so long as our feminine archetype lacks force, strength, and power. Not wanting to be girls, they don't want to be tender.
"Women's strong qualities have become despised because of their weakness. The obvious remedy is to create a feminine character with all the strength of Superman plus all the allure of a good and beautiful woman."
~ William Marston, creator of Wonder Woman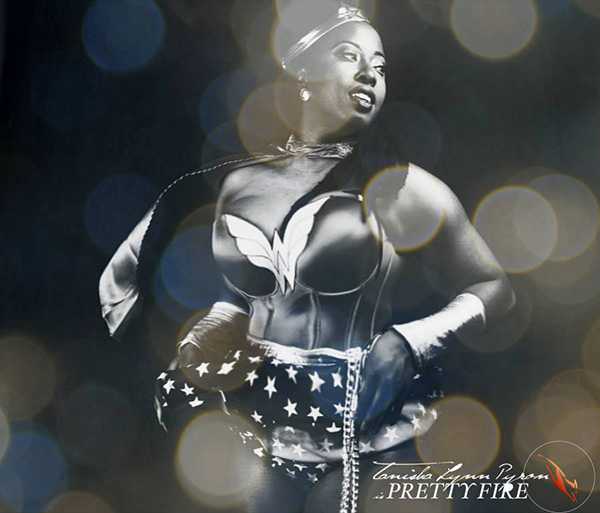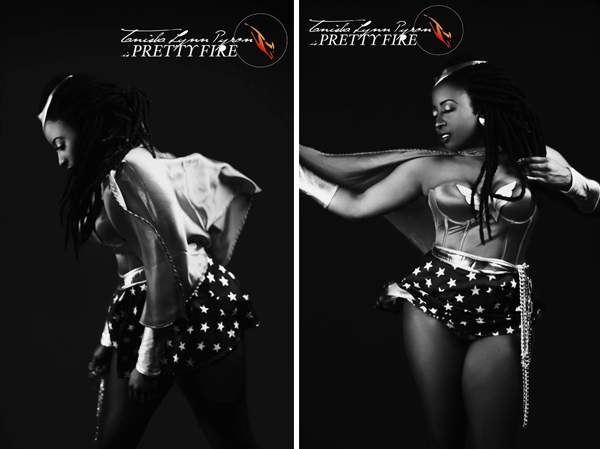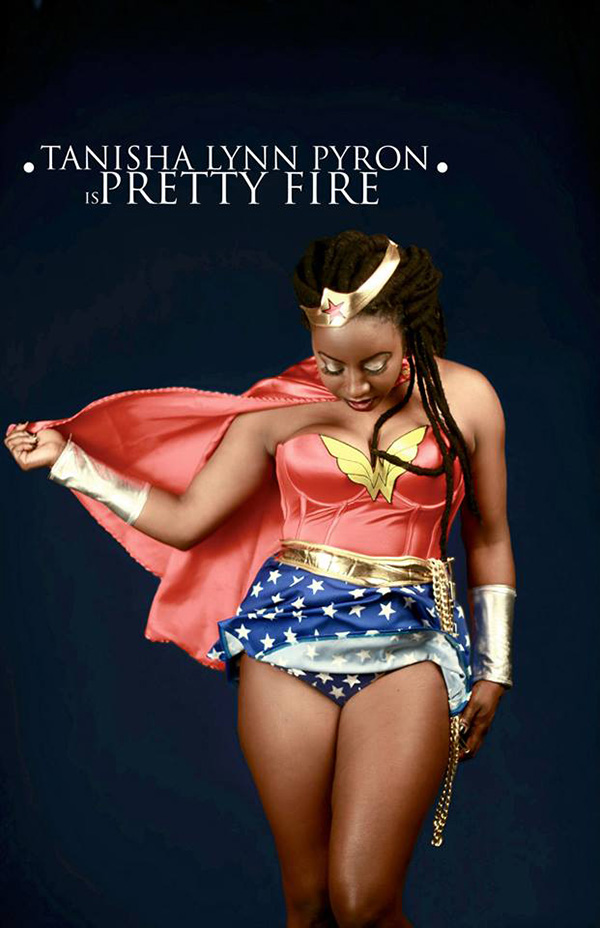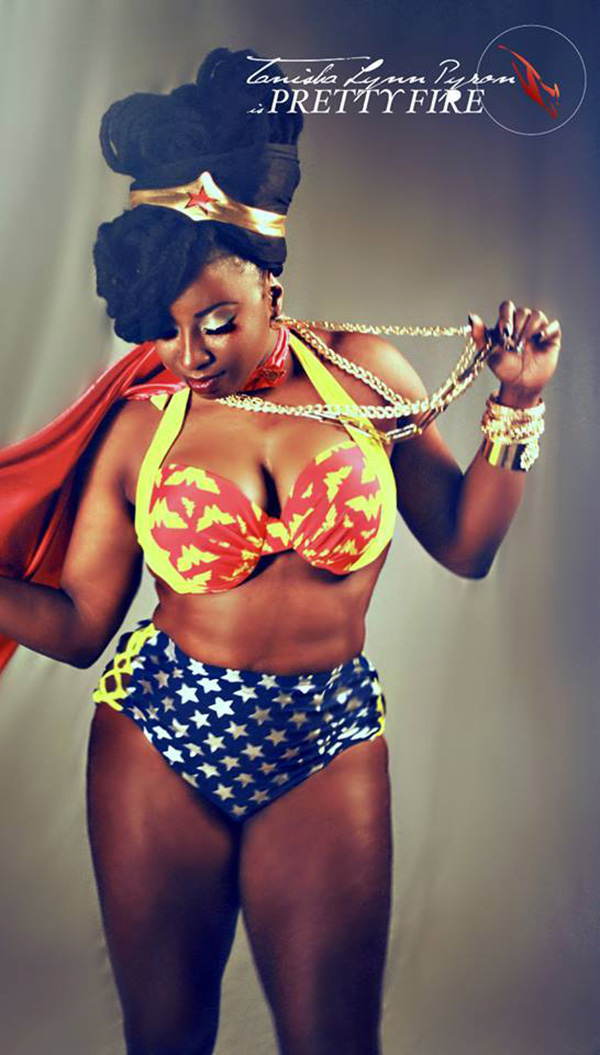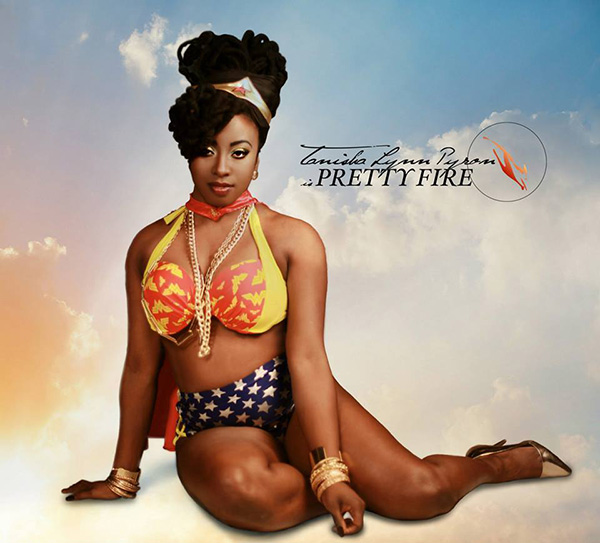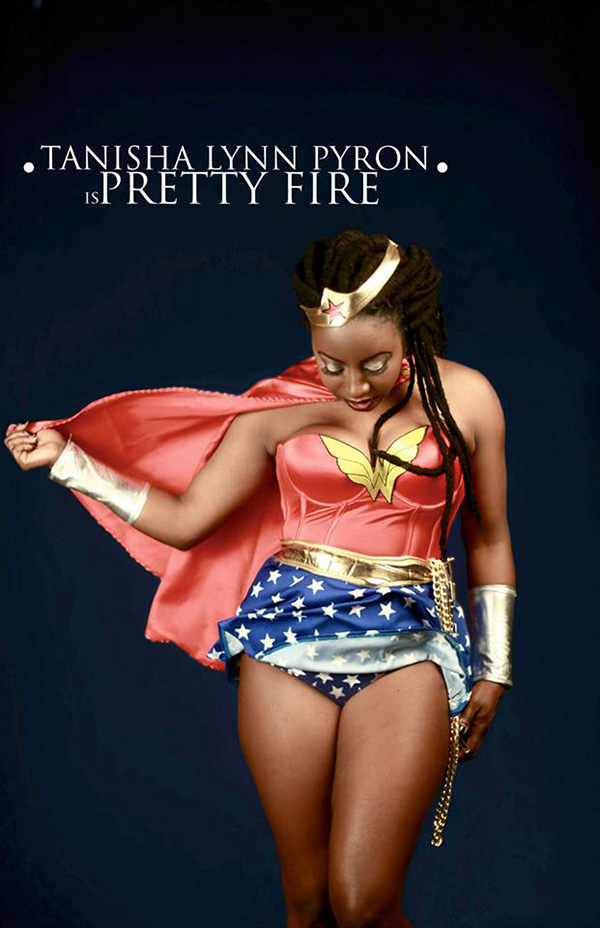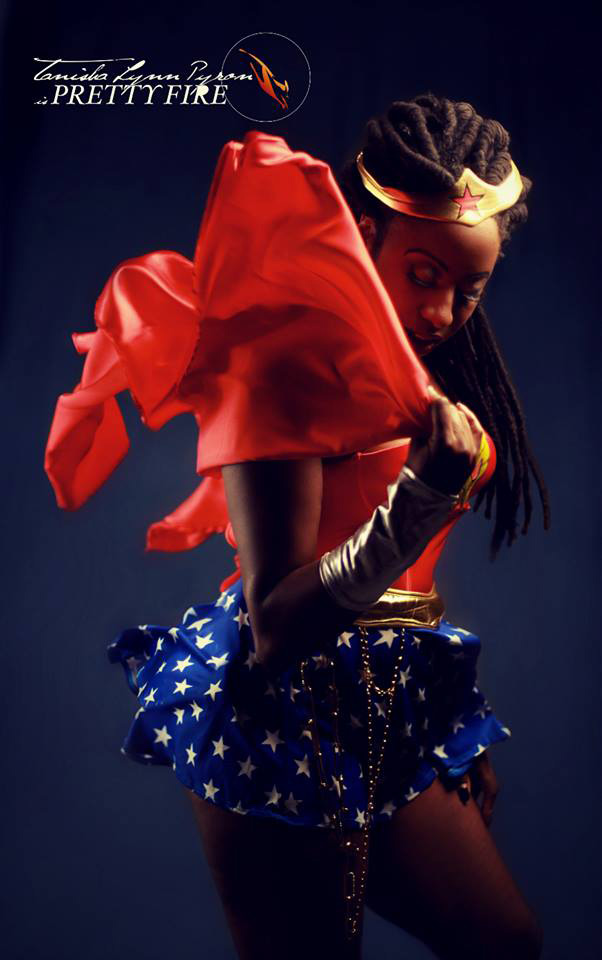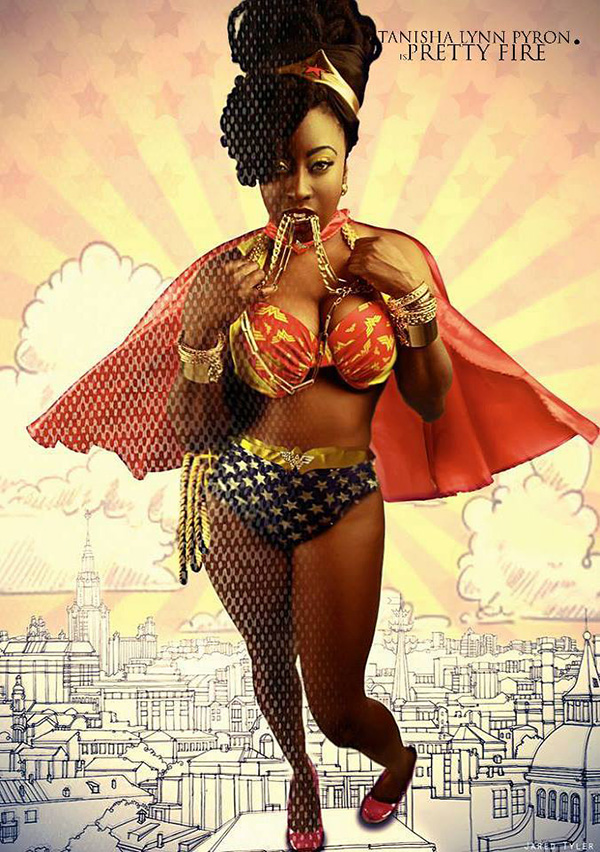 Tanisha Lynn Pyron aka (PRETTYFIRE)
ACTRESS / COMMERCIAL MODEL/ CREATIVE PHOTOGRAPHER/ VISUAL GRIOT/ POET/ DIRECTOR/ PRODUCER / REVOLUTIONARY ARTIST and media entrepreneur currently working on her MFA in acting and launching PRETTY FIRE as a media brand. The young artist considers herself to be a modern day griot focusing on telling stories that redefine and re-appropriate "BLACK AMERICANA" highlighting and finding the beauty in the contradictions, pain and pride within "our stories" and thus hoping to discover and re-claim the beauty within her own. She has used her ACTING, POETRY, dance and movement and now photography as modalities for making sure her creative vision and voice are seen, heard and felt. In her own words Tanisha expresses, "To me the art and the artist are one. As I seek to unlock and express what is contained in my own heart and to heal and celebrate my own beauty and spirit. The art will speak to who it needs to. "

Prettyfire is EVERYWHERE!
https://www.facebook.com/theafrocentricpinupgirl | https://www.facebook.com/PRETTYFIRE?ref=hl
https://www.facebook.com/pages/Tanisha-Lynn-Pyron-Photography/372025549569727
http://www.tanishalynnpyronisprettyfire.com/ |  http://instagram.com/tanishalynnprettyfire/
http://tanishalynn-is-prettyfire.tumblr.com | https://twitter.com/Nish_prettyfire

Pangea's Garden continues to grow. We are actively striving to be your Afrosensual nexus of ideas, images, commentary, participation and events that inspire, provoke, entertain and actively engage you. If you love what you see here and desire to see more, please consider signing up for a premium membership. It grants you access to ALL of the Garden's content and you will be one of the Cultivators of the vision that we've ALL planted & grown in Pangea.

The Afrosensual Aesthetic is the GardenVoice that pushes the limits and deepens the perspective. It is still be done from a position of respect, pride and joy, but here we will be able to explore themes that don't quite fit within the earthSista box. Its is a place for the sensual lovermakers and the premium cultivators. Check it out and share your thoughts and ideas and passions.