Jordan Peele's 2019 film, Us served as a mystery, thriller, and most definitely a comedy fit for a date flick or movie night with the fam. However, from a philosopher's eye 👁 the symbolism within the storyline echoed loudly over the entertainment and the highlight of the subject specifically, was much appreciated.
A few weeks after the release, after seeing it separately.. a sister gyal & I were discussing our take from the film, how it resonated spiritually.. and how dope it would be to do a re-enacting shoot. Especially since we resemble physically.. 😛
Here's the knowledge 💡:
Every being is balanced by their polarities, light & dark energy. "Demons" per se, don't just linger externally & aimlessly, but are defined as the aspects of your (self) that hinder your growth, clear sight & focus. Essentially present to diminish your light if not properly addressed. This could be anywhere from addictions, insecurities, codependency, & mental illnesses overall. Pushing the sight of, (knowing of) these truths out of your mind & attempting to continue on life portraying only what's "normal", just makes these energies more aggressive, eventually catching back up to you in the long run. Every person has another aspect of themselves (some ppl many "monster clones" lol) that should be addressed & dealt with vs. feared and ignored. Your demons are either planning an attack or in action until slayed or faced.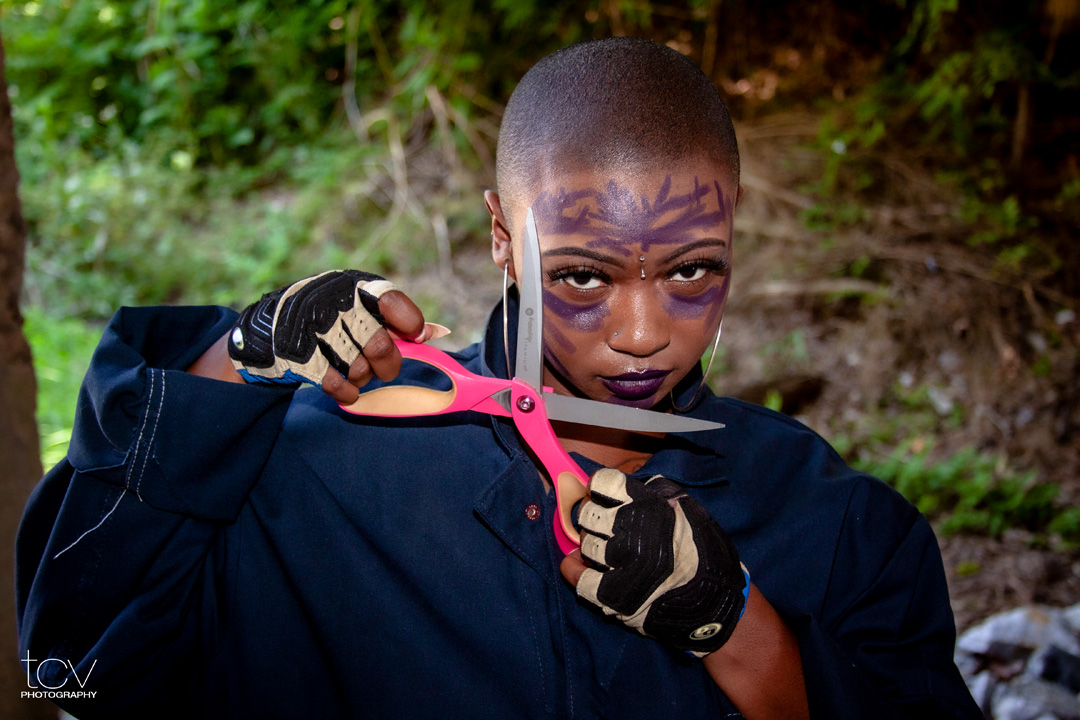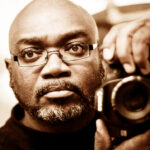 Growing up, all of the sistas I knew loved horror movies. As a teenager, all of the dates I went on seemed to be the latest version of a Halloween or Friday the 13th movie and as I got older it was movies like SAW, etc…etc…
So I was not surprised when a two of Pangea's earthSistas, who, in recognizing the similar look and body type that they shared, would find it fun to pay homage to a favored film… Jordan Peele's US.
They picked the look, the location and I was fortunate to be one of the photographers they invited to capture these colorful, off-color moments. It was never intended to be a replay of the scenes from the film; more of a collaborative take on the film's premise with our own looks, locations and visions. Each earthSista chose to play both roles so they switched it out and I found it very compelling, watching how they both approached the characters that they portrayed.
We chose a lightly-traveled, tunnel on Atlanta's belt line where we had a lot of fun creating moments of intensity and humor. Between scenes, I captured candid moments and provocative portraits, using the concrete murals as our backdrop. Dandelions became one of my inspirations and one of our victims during this shoot. And as the sun beat down on us during this little escapade, we were feeling no pain.
earthSistas AJA and Blvckbirdi were daring and inventive and emotive and creative. For me, this excursion revealed the many avenues we've yet to explore in creating captures in Pangea.
Enjoy, comment and stay tuned!
These images were provided TCV Photography.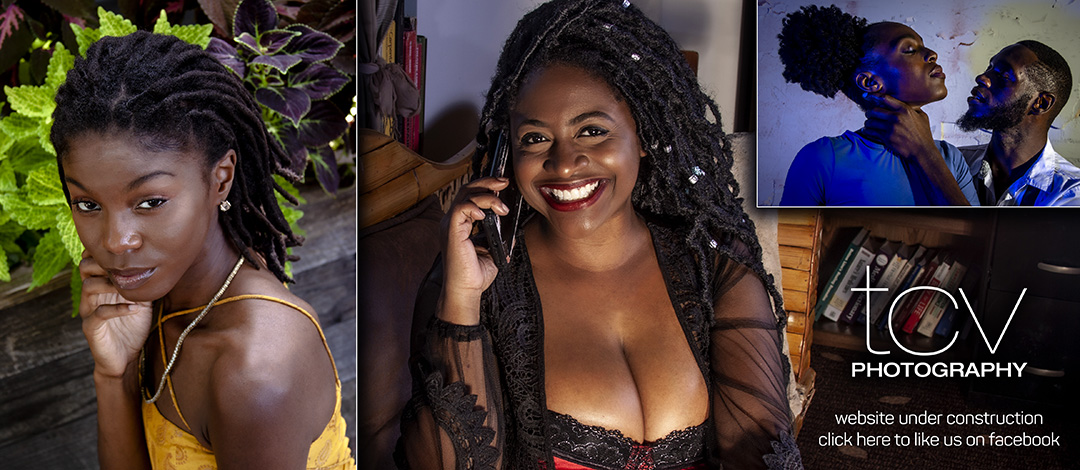 When it comes to art, food, fashion, health, fitness music, culture and society Pangea's Garden continues to bring you the culture that cultivates. We actively strive to be your Afrosensual nexus of ideas, images, commentary, participation and events that inspire, provoke, entertain and actively engage you. If you love what you see here and desire to see more, please consider signing up for a premium membership. It grants you access to ALL of the Garden's content and you will be one of the Cultivators of the vision that we've ALL planted & grown in Pangea.

Pangea's Nature Stroll Series… The moments are unique and timeless. There is a symphony of scents and sounds as well as visions that intertwine to create and extraordinary body of stimuli. When you are there, you can't help but be inspired by God's design. this was the backdrop for the beautiful women who have all taken part in this extraordinary rich series of images that are still never ending. Momentary strolls that were reflective, imaginative, provocative and creative led to some revealing moments in which beauty both inside and out was exposed.

The Afrosensual Aesthetic is the GardenVoice that pushes the limits and deepens the perspective. It is still be done from a position of respect, pride and joy, but here we will be able to explore themes that don't quite fit within the earthSista box. Its is a place for the sensual lovermakers and the premium cultivators. Check it out and share your thoughts and ideas and passions.