"These crystal adornments are made in the energy and likeness of you. My soulful ambition is to empower women through the exchange of Goddess energy, through healing, acceptance of one true internal and external beauty, and the vulnerable expression of connectivity and love."
– Yaisa, 
Sun Goddess Jewelry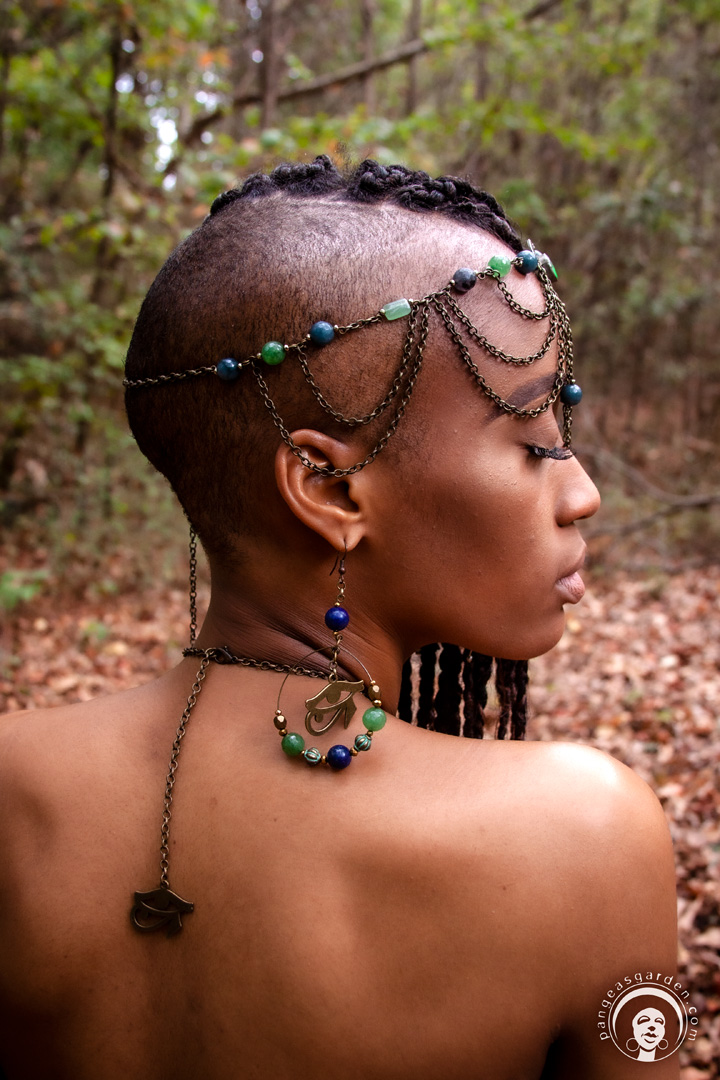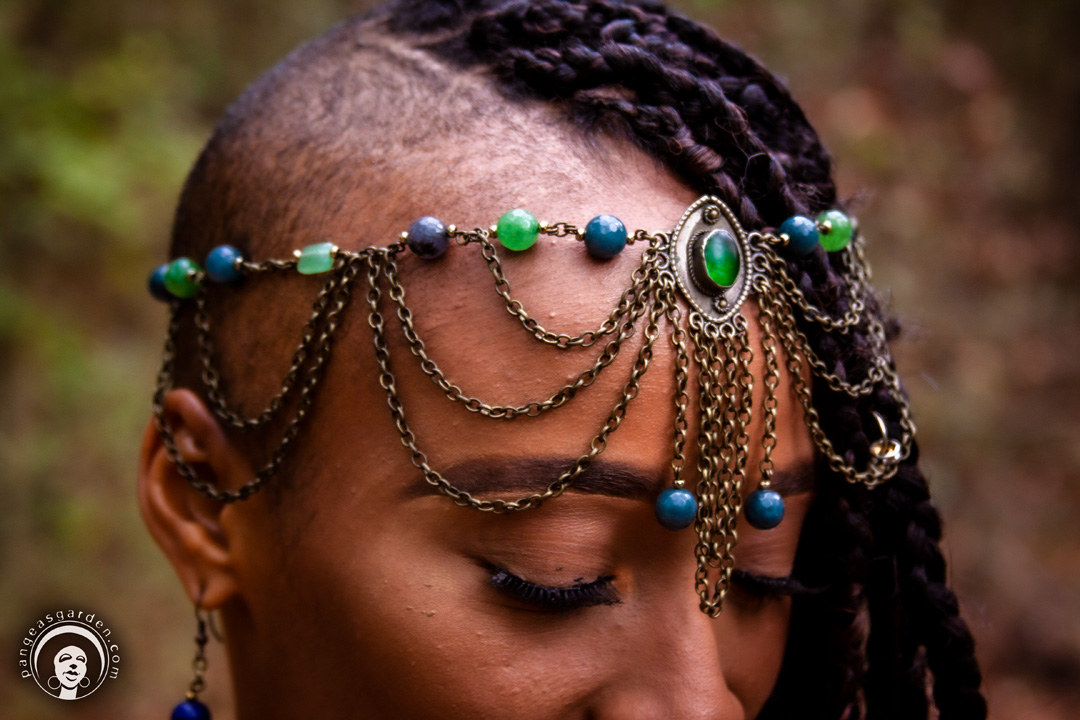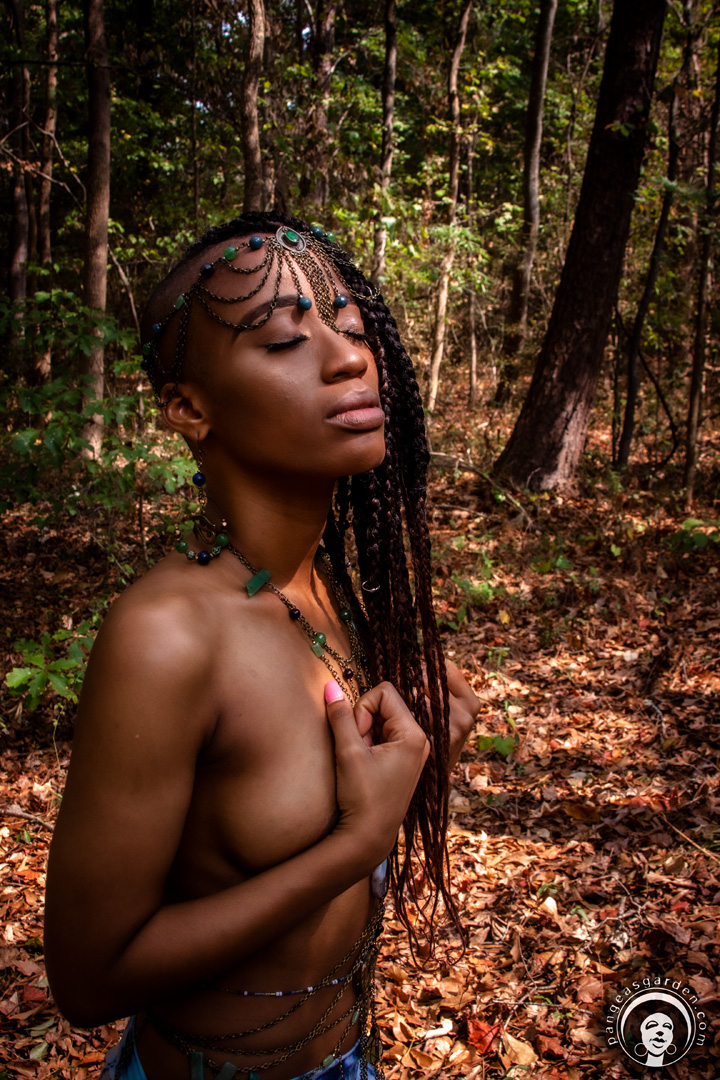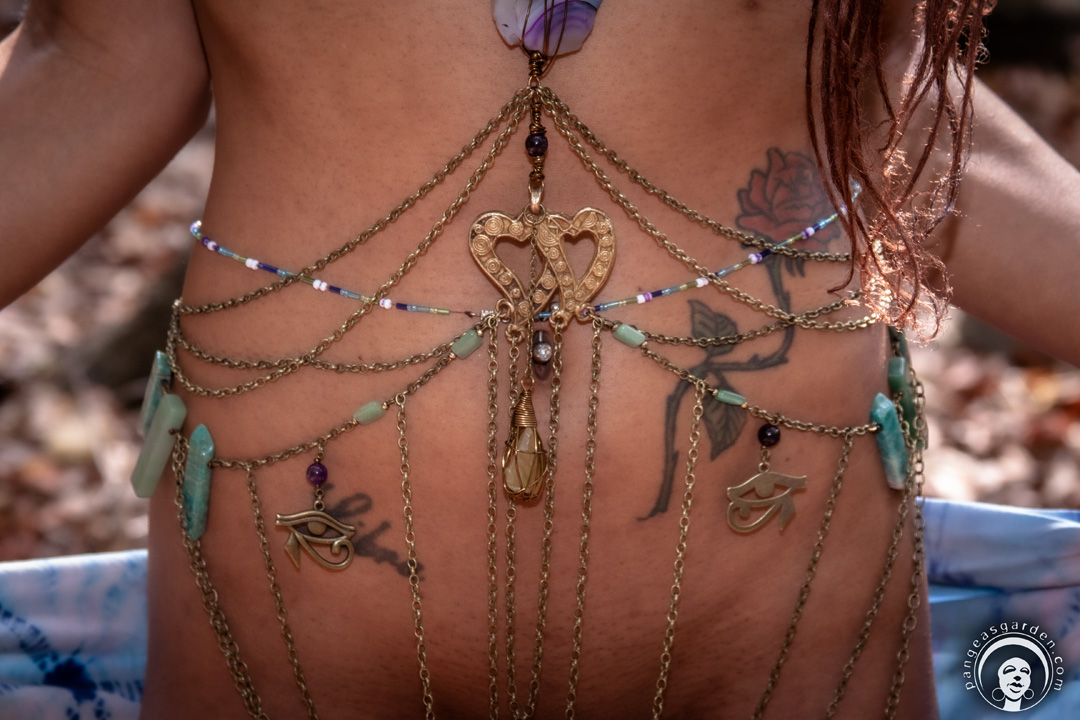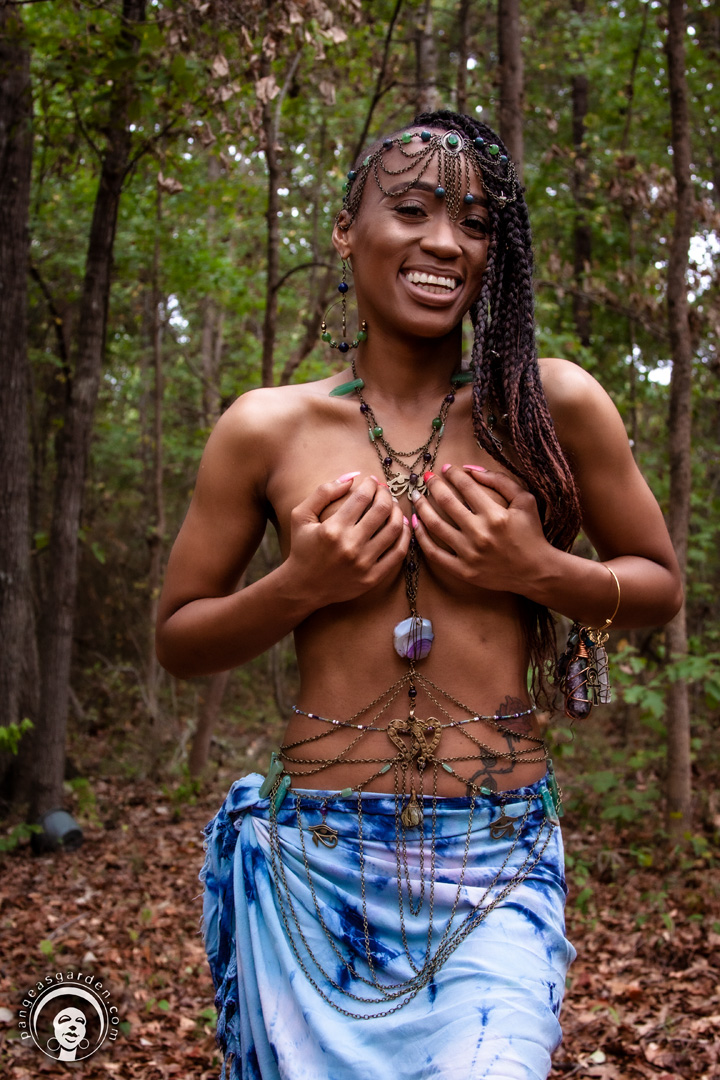 Each piece has its own story and expresses its own experience.

For a look at the full premium, uncensored collection of the Sun Goddess adorning earthSista Salem, click on the banner below…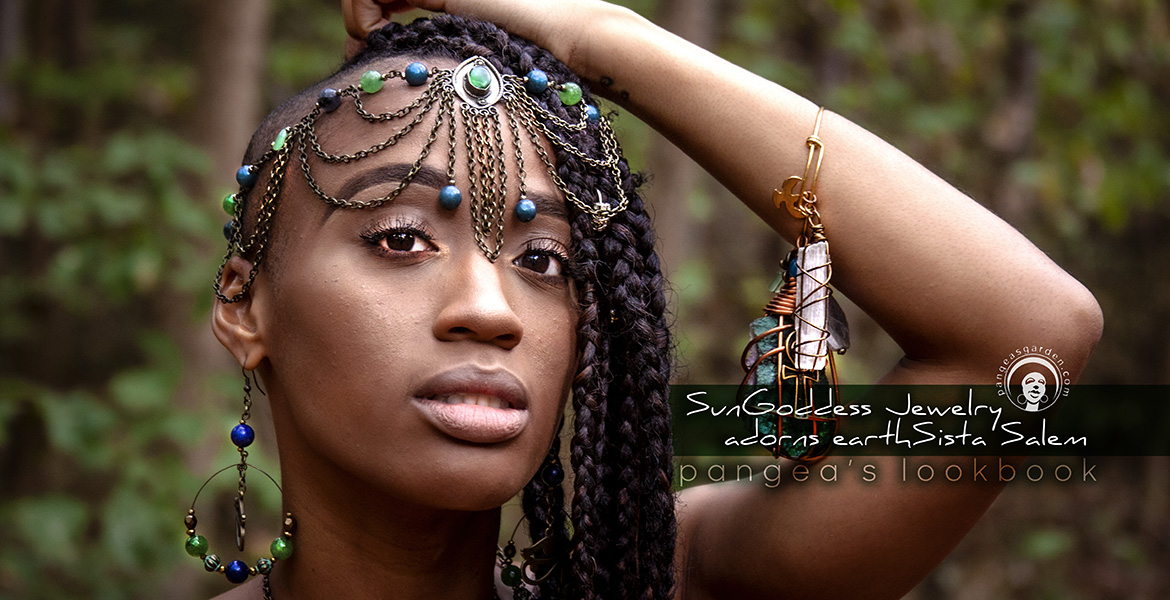 ---
When it comes to art, food, fashion, health, fitness music, culture and society Pangea's Garden continues to bring you the culture that cultivates. We actively strive to be your Afrosensual nexus of ideas, images, commentary, participation and events that inspire, provoke, entertain and actively engage you. If you love what you see here and desire to see more, please consider signing up for a premium membership. It grants you access to ALL of the Garden's content and you will be one of the Cultivators of the vision that we've ALL planted & grown in Pangea.

EarthSistas in nature; what could be better inspiration? Momentary strolls that were reflective, imaginative, provocative and creative leading to some revealing moments in which beauty both inside and out are exposed. And with this exposure… through this unveiling… there is a serenity. There is a euphoric communion with nature that is liberating. And whether she's a country girl or urbanista, all of the earthSistas seem to find a moment of peace that, like their beauty, is inside and out.