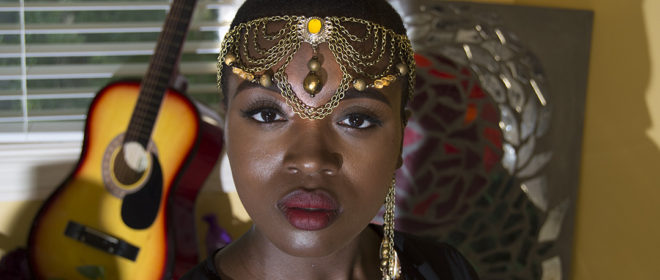 On Saturday June 3rd Pangeas Garden joined forces with Naturalopathy and Sun Goddess Jewelry to present Vintage Noir, an afrosocial experience that is one of its kind. Guests gathered at the Sun Goddess retreat for an intimate evening full of  uninhibited sensuality and art. The  all day event began with a vintage themed Pangea Uncensored photoshoot. VIP guests were invited to not only be spectators, but to participate in the photoshoot. Those that did experienced what it was like to tap into, and express, their afrosensuality.
Josephine Baker was the muse of the night as EarthSistas recreated the entertainers classic look with adornments designed by Yaisa of Sun Goddess Jewelry. The looks represented a wide variety of styles and included fun embellishments such as feathers, pearls, and, of course, bananas. The result was a diverse display that ranged from classic to androgynous to afrocentric. When asked about her inspiration for the event Yaisa remarked
Vintage Noir was a sophisticated night of artistic expression through the form of modeling, poetry, photography, and music. It's goal was to celebrate the life and beauty of of culture. By highlighting an African American female who refused to be confined and constricted by society's labels. It was a night for all to embrace freedom and nonconformity. A place without judgement. Where Beauty had no set standard.