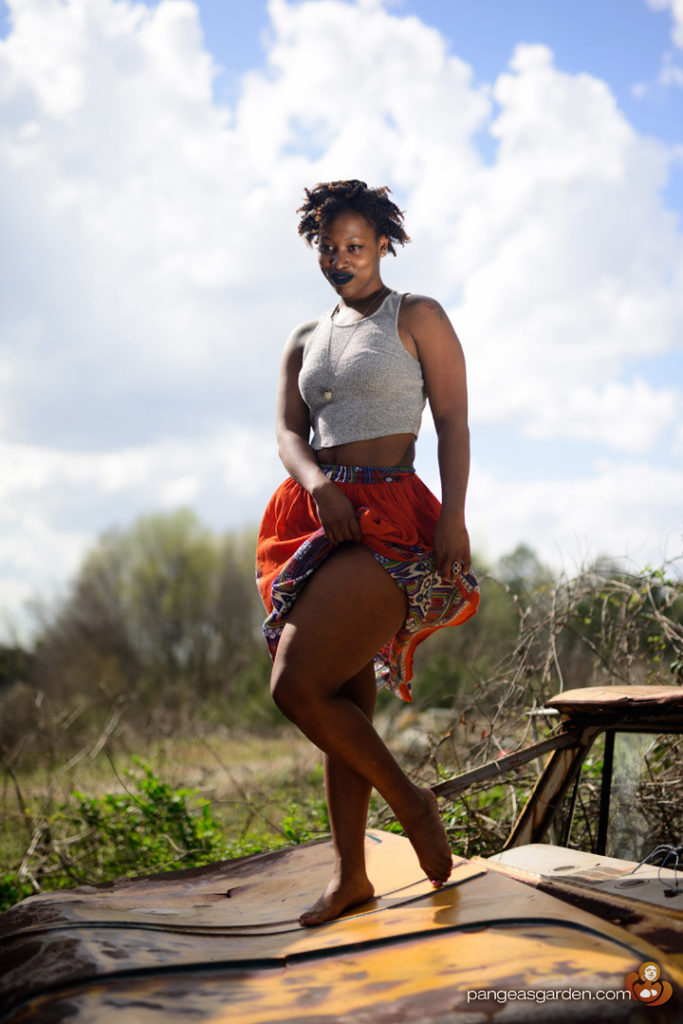 spirited
Spirit it is who you be
spirited is who you are
full of life and full of energy your Radiance is as bright as the
Morning Star,
you are my motivation and my life's dedication being with you is like an every day vacation
you make me elevate all the way up never down, make no mistake
spirited
your the energy I love to have
always around.
– Costello Knight
The garden walk with Pangea was like no other. The freedom to be creative and fearless brought out a side of me that I knew was hidden deep down in my spirit. Their camera lenses and I built a bond during my walk. With Pangea I'm  a seed being planted, and from the experiences I will grow, the fruit I bare will be  knowledge, and I'll take my fruit and share it with anyone and everyone who is drawn into Pangea like I am.
– earthSista Spirited