We took a moment.
In the midst of working on images for a forthcoming feature and the promo images for our AfroSocial event in Atlanta, I had the fortune to see earthSista Phoenyx stand by the window in the studio down the hall in between sets… and I was inspired. Lightly draped in gold leaf pain, lovingly applied by the artist Ashaunti, her beautiful figure was delicately accentuated in silhouette by the light of day outside.
earthSista are ALWAYS the perfect MUSE.
– Vincent
---
---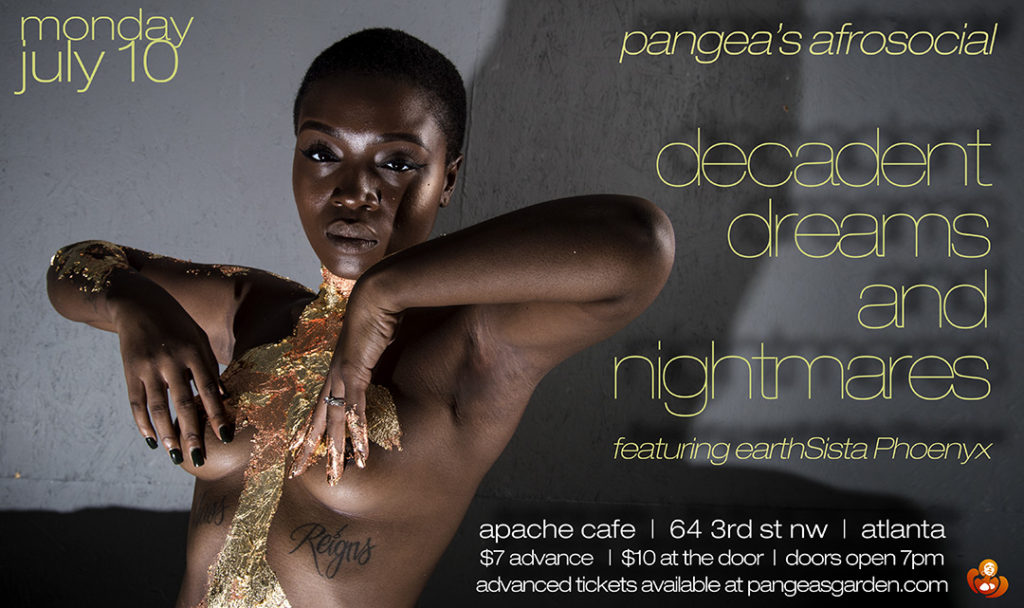 When it comes to art, food, fashion, health, fitness music, culture and society Pangea's Garden continues to bring you the culture that cultivates. We actively strive to be your Afrosensual nexus of ideas, images, commentary, participation and events that inspire, provoke, entertain and actively engage you. If you love what you see here and desire to see more, please consider signing up for a premium membership. It grants you access to ALL of the Garden's content and you will be one of the Cultivators of the vision that we've ALL planted & grown in Pangea.

The Afrosensual Aesthetic is the GardenVoice that pushes the limits and deepens the perspective. It is still be done from a position of respect, pride and joy, but here we will be able to explore themes that don't quite fit within the earthSista box. Its is a place for the sensual lovermakers and the premium cultivators. Check it out and share your thoughts and ideas and passions.