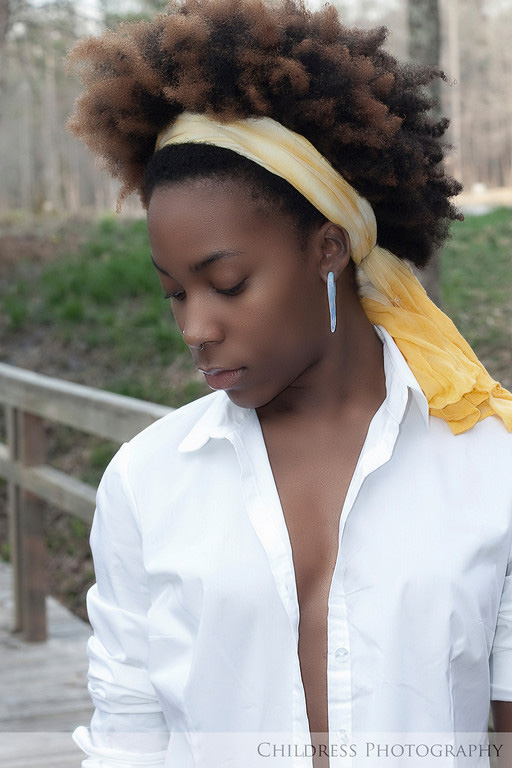 entry by Vincent
When I first met Brian A. Childress, my initial impression was that of a pragmatic, technically astute Photographer. I had not noticed his artistic sensibility; not yet. He and I, along with a few other Photographers and Models would all get together and rent a studio. In my early days of professional shooting, it was an opportunity  to hone my craft through the sharing and learning of techniques with others. The more we shot together, the more impressed I became with the images Brian created; images, not "captures." He doesn't like it when I call them "captures." To him, "captures" denote a casual happenstance, as if luck played a part in the effort. As an artist, Brian takes great care in planning the composition while expertly manipulating the light and shadow, whether it be natural or manmade.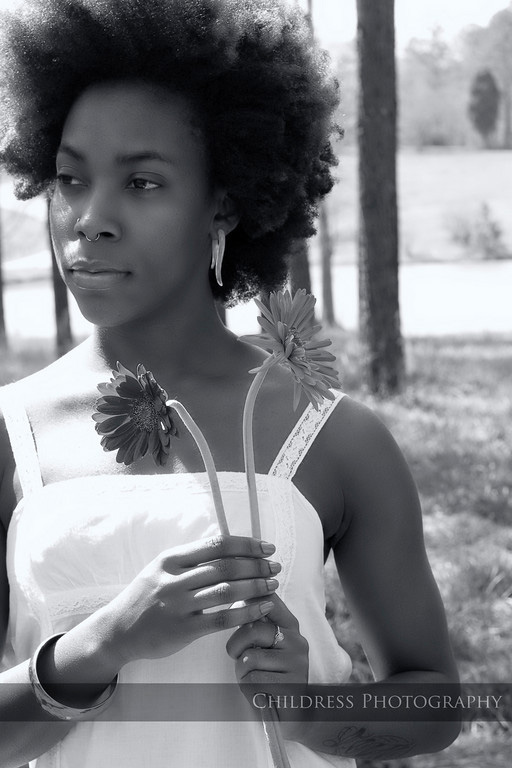 As an Artist, Brian says," I am fascinated by black and white and color and eyes and lips and doors and flowers and windows and stone and skin and wood and motion and quietness and light and shade and everything in between. If I see it, I want to capture it. If nothing else, I want my art to be honest and real! "
Even though we don't rent that studio together anymore (I really miss those days) several members of the old group get together separately, sometimes. Every now and then, a model or a photographer will have an idea for location or a concept and a few of us will have some fun making it happen. In this set, Brian got together with one of the models from those times; Vanisha.
I've know Vanisha as long as I have known Brian. She has long been an inspiration to me as well. A professional dancer who models, Vanisha says she lives life to its fullest with no rules or boundaries, she simply does what she enjoys.
Now I don't know whose idea this location and concept was but I will say that when the two of them got together, they made magic. Check it out. And make sure you check Brian's work on his website at www.bacphoto.com. The man is truly talented and this set of images is only a taste of what he is capable of. And make sure you check out Vanisha blog too. The woman is a living M– USE and when you see here dance I am sure you will be inspired as well as entertained. Vanisha blog is TheDailey

When it comes to art, food, fashion, health, fitness music, culture and society Pangea's Garden continues to bring you the culture that cultivates. We actively strive to be your Afrosensual nexus of ideas, images, commentary, participation and events that inspire, provoke, entertain and actively engage you. If you love what you see here and desire to see more, please consider signing up for a premium membership. It grants you access to ALL of the Garden's content and you will be one of the Cultivators of the vision that we've ALL planted & grown in Pangea.

Pangea's Nature Stroll Series… The moments are unique and timeless. There is a symphony of scents and sounds as well as visions that intertwine to create and extraordinary body of stimuli. When you are there, you can't help but be inspired by God's design. this was the backdrop for the beautiful women who have all taken part in this extraordinary rich series of images that are still never ending. Momentary strolls that were reflective, imaginative, provocative and creative led to some revealing moments in which beauty both inside and out was exposed.