Joi is without a doubt one of Pangea's honorary earthSistas. Her fearlessness, confidence, sensuality and disregard for boundaries and boxes is the stuff of legend around these parts. While she's never gotten the mainstream following she deserves, we all know, love and support her, and we hold her dear to our hearts.
It's been four years since she released Tennessee Slim is the Bomb, an album full of funk, soul, sex, heartbreak and sass for days. She knew that we were salivating for more Star Kitty goodies, so she teamed up with Devon Lee, an Atlanta-based singer and musician,  and created Hot, Heavy & Bad. Their first mixtape, Undercover, consists of covers of songs by everyone from Dolly Parton to Pink Floyd. The album is meant to give listeners a taste of the kind of music that Hot, Heavy & Bad has to offer. A full album will e released later this year.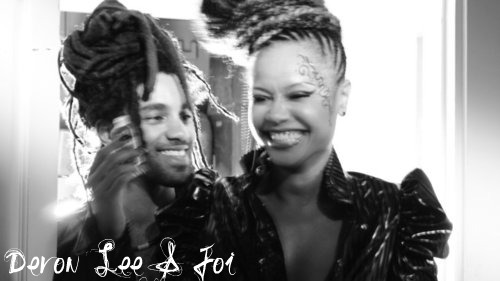 Without a doubt, this sound pushes the envelope farther than Joi's other projects, but we'd expect nothing less from her. The sound is still a funky mishmash of rock and soul, but it goes to some unexpected places. But I don't want to say too much about it. I want to hear from you guys. A video for their single, "One," is below, and click here to download the mixtape. Is this way out there in the stratosphere, or is this more of  the genre-pushing funk that we've come to expect  and love from Joi?
More contributors, more visions, more voices… Pangea's Garden is growing. As a result, this labor of love requires a great deal of time and expense. We are actively striving to be your Afrosensual nexus of ideas, images, commentary, participation and events that inspire, provoke, entertain and actively engage you. So consider signing up for a premium membership. It grants you access to ALL of the Garden's content and you will be one of the Cultivators of the vision that we've ALL planted & grown in Pangea.