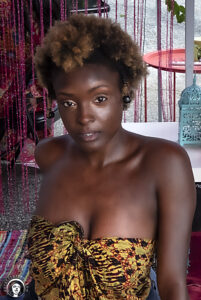 Erotic Visual Artist, Darling Nicky, shares her thoughts as a rising star in the sex work community with interviewer and earthSista, Lunamün. Lunamün hosts Müntalk (her own YouTube channel) and is a sex worker as well. The two share thoughts and insights as conscious women in the sex work industry as Darling Nicky talks about her 4 day 3 night Erotic Healing Retreat in the Blue Ridge Mountains of Georgia that wraps up today.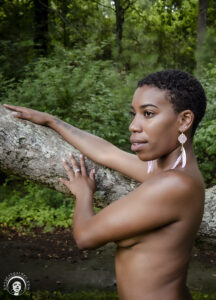 The conversation was quite revealing. Both women are sensualists, artists and conscious sex workers who are seeking to define themselves by taking their acts and expressions to another level. Lunamün is currently on her own artistic journey of self-discovery through words and pictures that delve deeply into revelations of her own inner truths. Sometimes that journey can be painful as she moves, unabashed and unafraid in efforts to heal and become stronger. Darling Nicky's journey is built on self-love, authentic intimacy and conscious awareness.  She is expanding her network of black creatives and spiritualists who "are decolonizing our minds, reclaiming our magic, and freeing our body's from the shackles that have bound us to only but a fraction of what is ours."
This interview is a snippet of insight of these two strong women who already redefine the very concepts of beauty. These Afrosensualists are cutting new paths to sensual empowerment.
---
---
To see more of Lunamün and DarlingNicky, click on the banners below.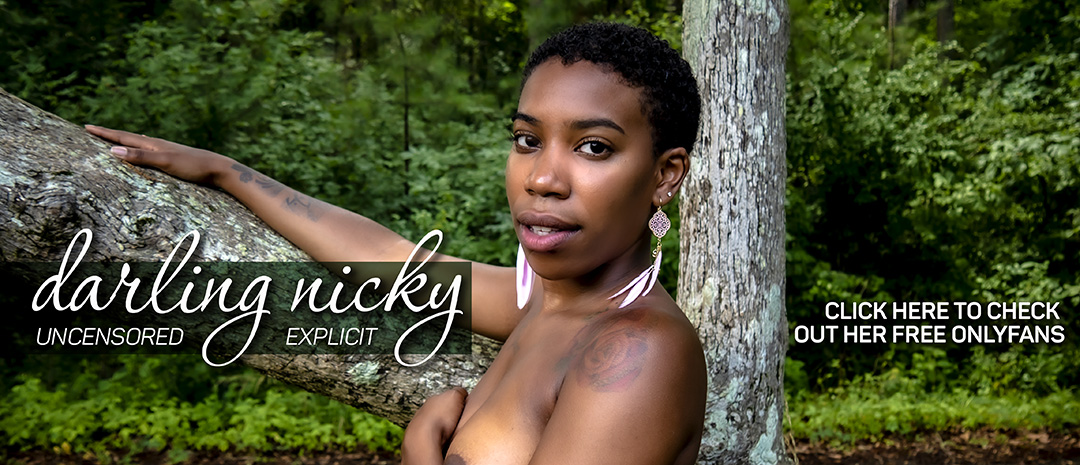 ---
Pangea's Nature Stroll Series… The moments are unique and timeless. There is a symphony of scents and sounds as well as visions that intertwine to create and extraordinary body of stimuli. When you are there, you can't help but be inspired by God's design. this was the backdrop for the beautiful women who have all taken part in this extraordinary rich series of images that are still never ending. Momentary strolls that were reflective, imaginative, provocative and creative led to some revealing moments in which beauty both inside and out was exposed.
The Afrosensual Aesthetic is the GardenVoice that pushes the limits and deepens the perspective. It is still be done from a position of respect, pride and joy, but here we will be able to explore themes that don't quite fit within the earthSista box. Its is a place for the sensual lovermakers and the premium cultivators. Check it out and share your thoughts and ideas and passions.
When it comes to art, food, fashion, health, fitness music, culture and society Pangea's Garden continues to bring you the culture that cultivates. We actively strive to be your Afrosensual nexus of ideas, images, commentary, participation and events that inspire, provoke, entertain and actively engage you. If you love what you see here and desire to see more, please consider signing up for a premium membership. It grants you access to ALL of the Garden's content and you will be one of the Cultivators of the vision that we've ALL planted & grown in Pangea.