So I am wrapping up this shoot with MoEss (the earthSista formerly know as MoreEssence) and Chadoe. We had just completed a beautiful nature shoot with the fashion designer HarvestGirl (damn, I just realized I have shown those to you yet and they were BEAUTIFUL. I'm gonna have to fix that!) Anyway, I got a call from the artist John Glover asking me if I intend to attend his party three days later on the rooftop of his factory loft apartment in Atlanta. I said yes and he reminded me that I was supposed to ask around for sistas who might want to be bodypainted for the event. I asked MoEss and Chadoe and the rest is history.
It disorganized and fabulous. The roof was cool and the skyline made for a beautiful backdrop. A large canvas was brought up and all the patrons at the party stepped up and painted on it. Three more sistas stepped up prior to event wanting to be painted and since then two of the have become earthSistas with image sets coming soon.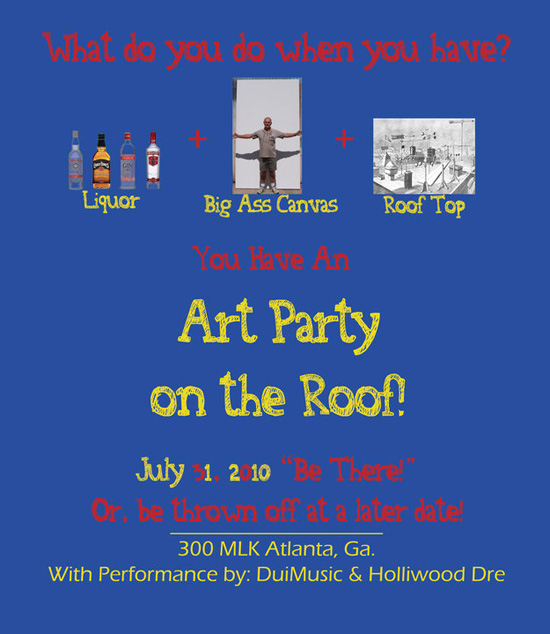 During event MORE sistas asked to be painted but it just wasn't in the cards. And we tentative decided to do another sometime in the near future. I took pictures of course and had hard time narrowing down the number of images I could share on the site. Suffix to say there will be an additional set of images from the gathering coming in the near future.
In the meantime, check these out, leave a comment about what you think and let me know if you want us to bring the Body Paint Art Party to you.
-Vincent