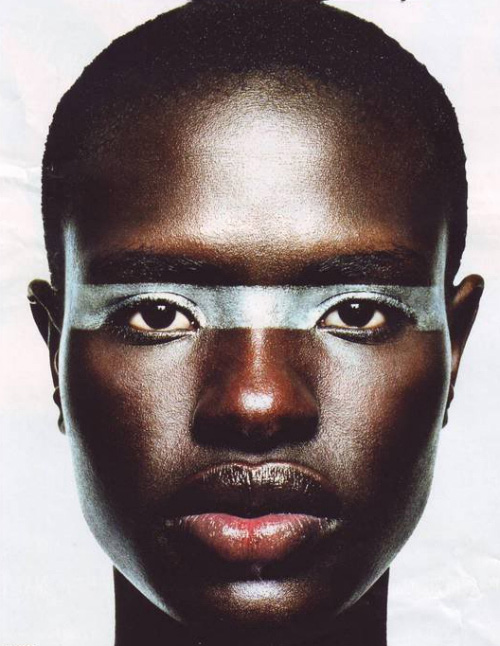 Like many other parts of the world, Africa is no stranger to European standards of beauty. The practice of skin lightening is becoming rampant in many African countries as some folks go to drastic lengths to shed their dark complexions for lighter, "more acceptable" ones.
"It seems that the world is conspiring in preaching that there is something wrong with Kenyan ladies' kinky hair and dark skin," Kenyan model Ajuma Nasenyana told the Daily Nation.
Nasenyana wonders why European skincare companies that push lightening creams are entering Kenya marketing the European standard of beauty. Despite her beauty and that of women like her, Nasenyana is dismayed that while she is heralded abroad for her dark skin, at home she is seen as less than ideal.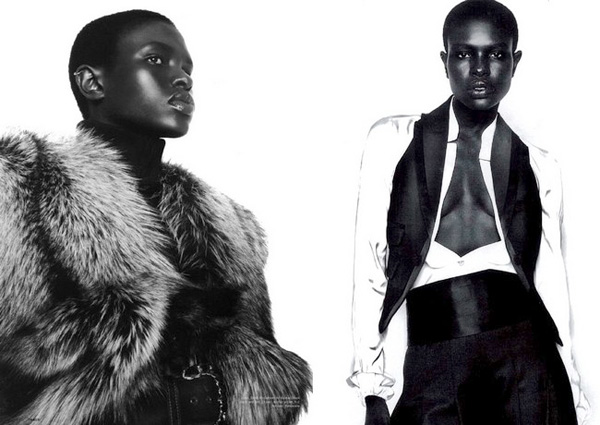 "Their leaflets are all about skin lightening, and they seem to be doing good business in Kenya. It just shocks me. It's not OK for a Caucasian to tell us to lighten our skin," she said.
Instead of simply being disgusted with the growing contempt some have for their own skin, Nasenyana takes every opportunity she has to speak out against skin lightening and discrimination in the modeling world. She is also very critical of the Western media's influence over Kenyans and concedes they are constantly being bombarded by magazines and advertisements that praise lighter skin.


More contributors, more visions, more voices… Pangea's Garden is growing. As a result, this labor of love requires a great deal of time and expense. We are actively striving to be your Afrosensual nexus of ideas, images, commentary, participation and events that inspire, provoke, entertain and actively engage you. So consider signing up for a premium membership. It grants you access to ALL of the Garden's content and you will be one of the Cultivators of the vision that we've ALL planted & grown in Pangea.