There is so much beauty in the world…
Going into this week we have a lot look forward. Fashion model Errika, the Earth Angel make an appearance in the Pangea's Garden Project with images of her own beauty and thoughts on Fashion culture, music and and the struggle to find comfort in her own skin.

We finally see the much demanded (believe me, everybody, I heard you!!!) second part of the Photographer's Cut of Scottie's AfroerotiK romance, AT Last. Raw and colorful, these final captures that were originally (and wrongfully) left on the cutting room floor make their appearance in the Afrosensual Aesthetic. Black Love is an intensely beautiful experience people, don't you think?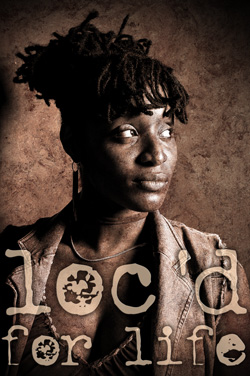 The AtlTomGirl shares another tender account in The Pangea's Garden Project. With elucidations like "…'Nappy rarely meant happy', after all there was the wash, grease, and hot comb routine, or you were hotly permed into flat head submission…" she will touch you heart with autobiographical commentary on being "Loc'd For Life."
You can expect more from earthSista SUCCESS on fitness, a new episode of "For Real Tho!" and  important commentary from SHE… and I could go on but you get the picture. There's a lot in store for the week ahead so keep an eye and SHARE YOUR THOUGHTS PEOPLE ! WE REALLY WANT HEAR FROM ALL OF YOU!
And tell a friend to join you in this Liberation Celebration!
In the meantime, the natural young model, Tiara, stepped out for a little sun in these delightful captures. It was her first time in front of the camera. Tiara says, "Modeling has always been a secret passion of mine, whether those close to me have known or not, and I figured this shoot would be a good time to test it out. And as apprehensive as I was about doing this on my own, I gave it a shot and had a BLAST."
Enjoy, everybody!

More contributors, more visions, more voices… Pangea's Garden is growing. As a result, this labor of love requires a great deal of time and expense. We are actively striving to be your Afrosensual nexus of ideas, images, commentary, participation and events that inspire, provoke, entertain and actively engage you. So consider signing up for a premium membership. It grants you access to ALL of the Garden's content and you will be one of the Cultivators of the vision that we've ALL planted & grown in Pangea.