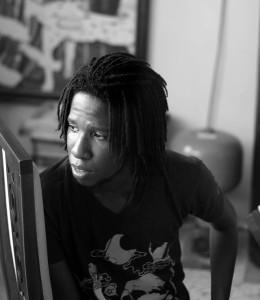 "One of my favorite things to do, is to do artwork on functional objects. I love skateboards, but of course the most I can do on one is get from point A to B without dying, but I love them regardless."
Jamaican visual artist, Taj Francis, has a array of visual expression, mainly focused through illustration. The body of work he produces, draws influence from a Jamaican Reggae aesthetic, Japanese Manga, vintage vinyl and poster Art, Baroque Paintings and Super-Flat Pop Art aesthetic. However, his work continues to evolve and manifest in variety of ways, such as street art, video art and animation. Cultural dualities, internalized human issues, and African/ Caribbean identity, are subject matters that will often be seen in his body of work. His work has been exhibited in places such as Athens, Cancun, Berlin and his home country Jamaica.
These creations are just few of his visions that we humbly share.