Let's just be honest here for a minute folks. Erykah Badu's pussy is as legendary as her music and her eccentric personality. 
Back in the 1990s, when Badu first exploded (no pun intended) onto the music scene, word began to trickle out in the steets — then later gushed out in torrents — that Badu had the type of lockdown, vice-grip vagina that reduced men to tears and put them to sleep.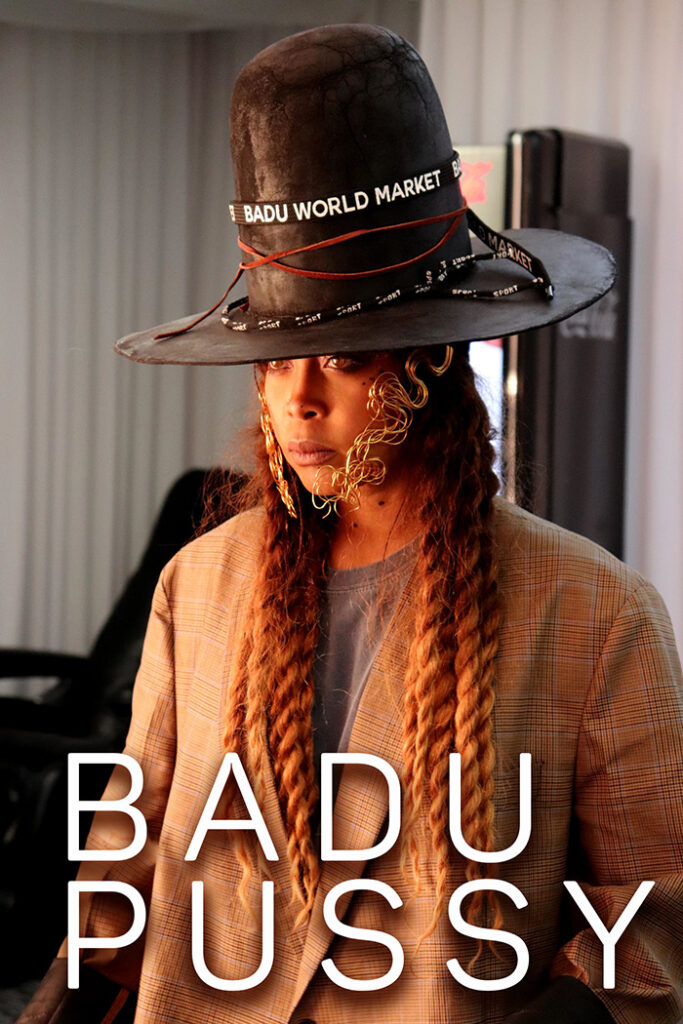 It's been said she has the kind of molten lava kitty that Eddie Murphy raved about in his iconic "RAW" concert movie, the kind that had the Superman cape coming out of it and made the seas roared and the mountains bleed.
The 49-year-old four-time Grammy winner seems to understand her reputation of being able to "put it on" men as much. And now the vivacious vixen is capitalizing off of it.
"There's an urban legend that my pussy changes men," she told the British magazine 10 in her customary bold language. "The men that I fall in love with, and fall in love with me, change jobs and lives."
And now Badu is using her "superpower" to get everyone sprung on her line of incense that is called — what else??? — Badu Pussy Premium Incense, or "Badussy" for short on her online store, Badu World Market.
Badu's initial announcement that she was selling incense that smelled like her lady parts incited raised eyebrows and double-takes from the masses. But the gallery has been quieted after the "Tyrone" singer sold out of the $50 products in just 19 minutes after going on sale this past week.
This has come to be expected of music empress Badu who is the walking embodiment of the phrase "bold and beautiful." Any woman who would perform an impromptu strip-down past the JFK assassination site along the grassy knoll in Dallas for a video, as she did in the four-alarm blazing video "Window Seat," does not usually remain wait for someone to grant her permission to embark upon audacious endeavor.
And the newest incense sticks are the latest extension of her unapologetic personality as she metaphorically straddles her audience for a memorable experience.
The songstress high-stepped in her stilletos from her Dallas hometown and into our consciousness with the club thumpers  like "Tyrone" and "Bag Lady" in the 90's. So it should come as no surprise that she whip out with a line of incense products that smells like her fruitful garden.
Man, please. This is simply the next plateau in her uninterrupted upward trajectory of her music and business career. And she doesn't have time to wait for you to get comfortable. See ya!
Badu told Great Britian's 10 magazine how she made the incense products that smell like her vagina. "I took lots of pairs of my panties, cut them up into little pieces and burned them," Badu told 10 magazine. "Even the ash is part of it."
This is not the first time Badu got the public "sprung" on her superpowers. As a seasoned veteran who knows a lot about a sweet-smelling vagina, Badu shared that information with her readers back in 2014 with her four million Instagram followers. "Ladies…For a SWEET vagina I Drink raw cranberries often," she wrote. "Now the secrets out. (Reluctantly)."
When Badu was queried as to why it felt necessary to share something so personal as her vagina-scented incense, she said without a shred of self-consciousness, "The people deserve it!"
Yes, the public deserves a piece of Badu's pussy. And now we are getting it — well, as much as we can handle, anyway.
Well, are you about that life? For $50 you can be.
Terry Shropshire
Journalist/Photographer/Videographer/Editor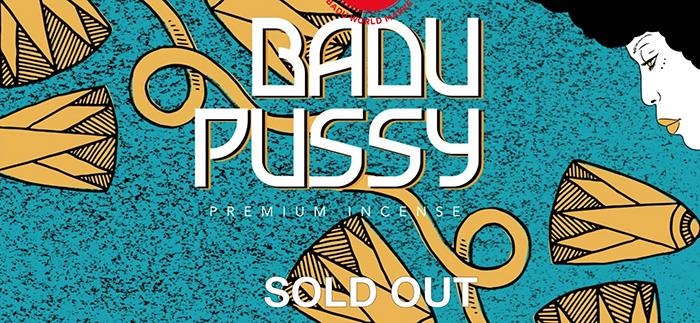 When it comes to art, food, fashion, health, fitness music, culture and society Pangea's Garden continues to bring you the culture that cultivates. We actively strive to be your Afrosensual nexus of ideas, images, commentary, participation and events that inspire, provoke, entertain and actively engage you. If you love what you see here and desire to see more, please consider signing up for a premium membership. It grants you access to ALL of the Garden's content and you will be one of the Cultivators of the vision that we've ALL planted & grown in Pangea.

Pangea's Nature Stroll Series… The moments are unique and timeless. There is a symphony of scents and sounds as well as visions that intertwine to create and extraordinary body of stimuli. When you are there, you can't help but be inspired by God's design. this was the backdrop for the beautiful women who have all taken part in this extraordinary rich series of images that are still never ending. Momentary strolls that were reflective, imaginative, provocative and creative led to some revealing moments in which beauty both inside and out was exposed.