I would like to introduce you to Shoneah, a very talented model who I randomly ran into on a train on my way to a studio shoot in NYC back in 2017. Since then our partnership has spawned many dope moods, videos & stills and it seems like it's always smooth, always natural. You can see a bit of it in our Behind-The-Scenes video…
Finding small spaces in the corner by the window, catching the natural light that poured through the windows like water from a fountain. Shoneah, buzzcut and beautiful, was all tattoos, piercing and melanin. Her fierceness was magic; her blackness, beautiful. Fresh faced and glamorous, the MUSE's beauty is all flawless, all authentic and all her.
Check us out on Instagram. Her ig is @_slitha  My ig is @nestlesnipes_  and I'm in New York so hit me up!
These images… My tags.
– Nestlé Snipes, Snipes Studio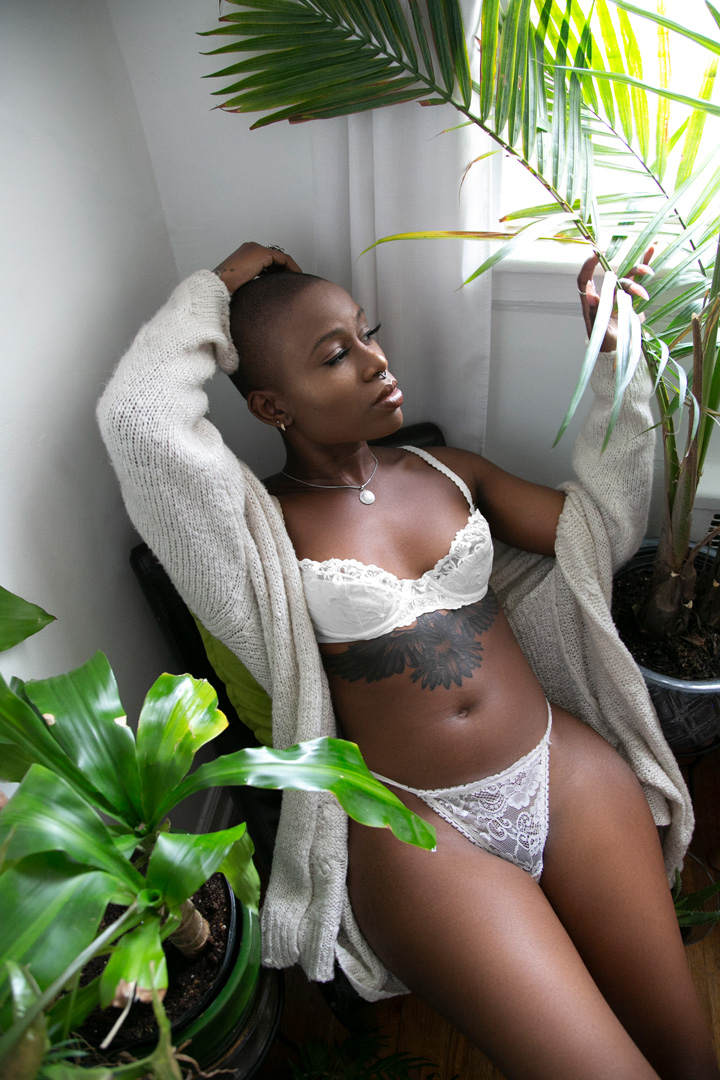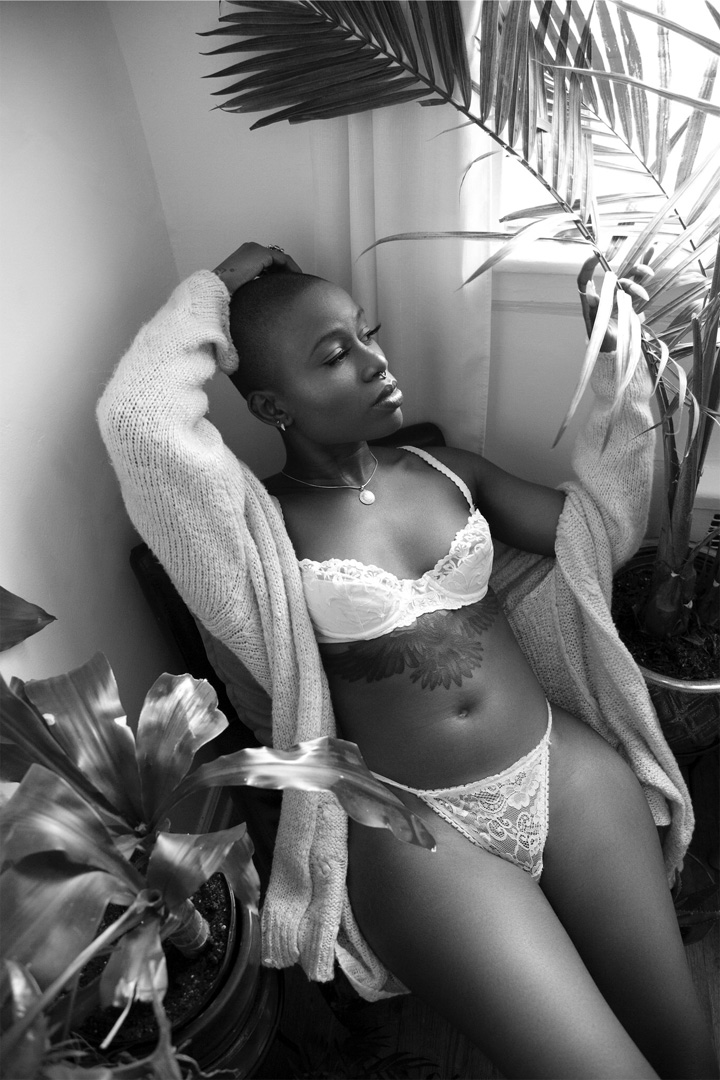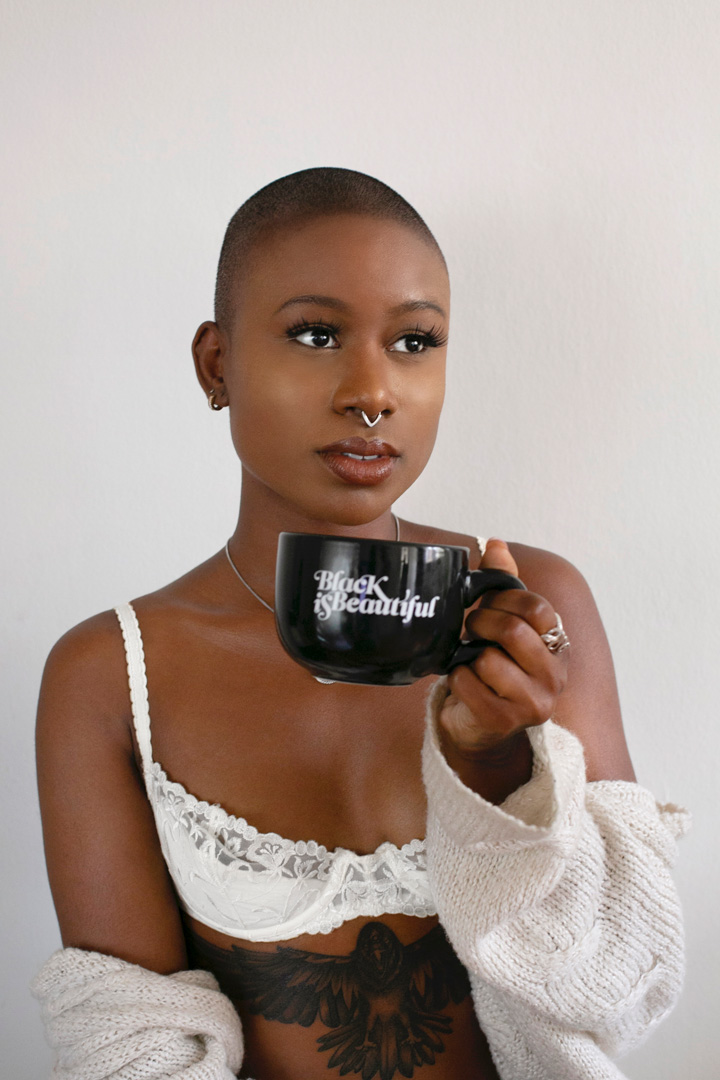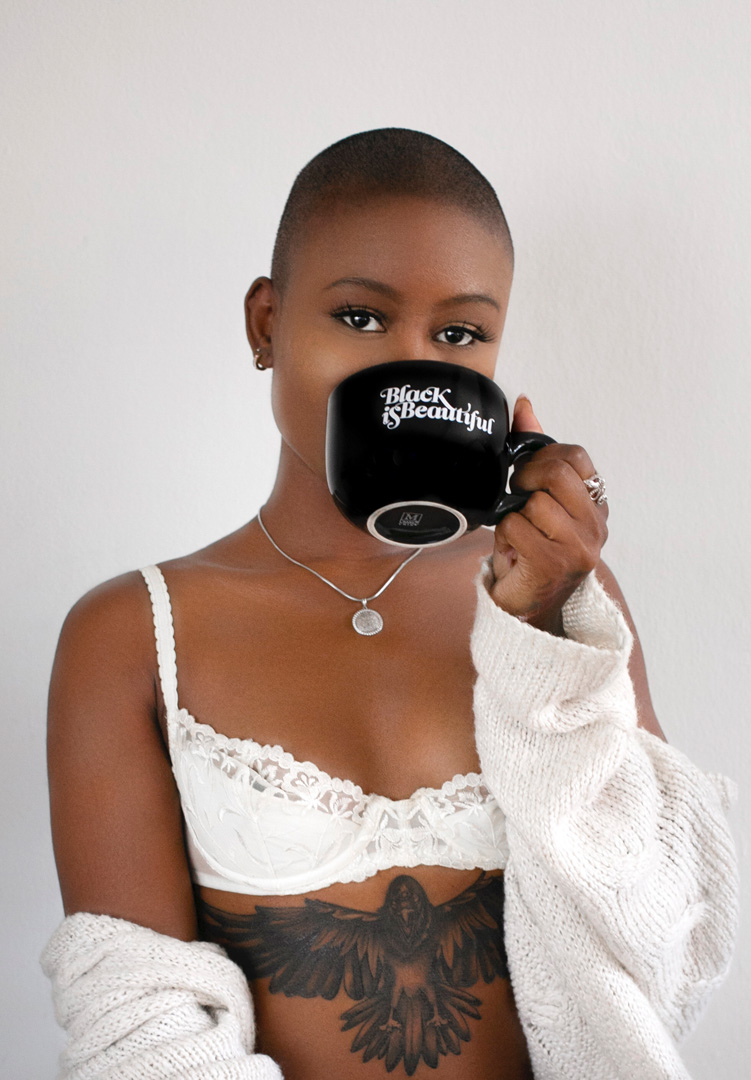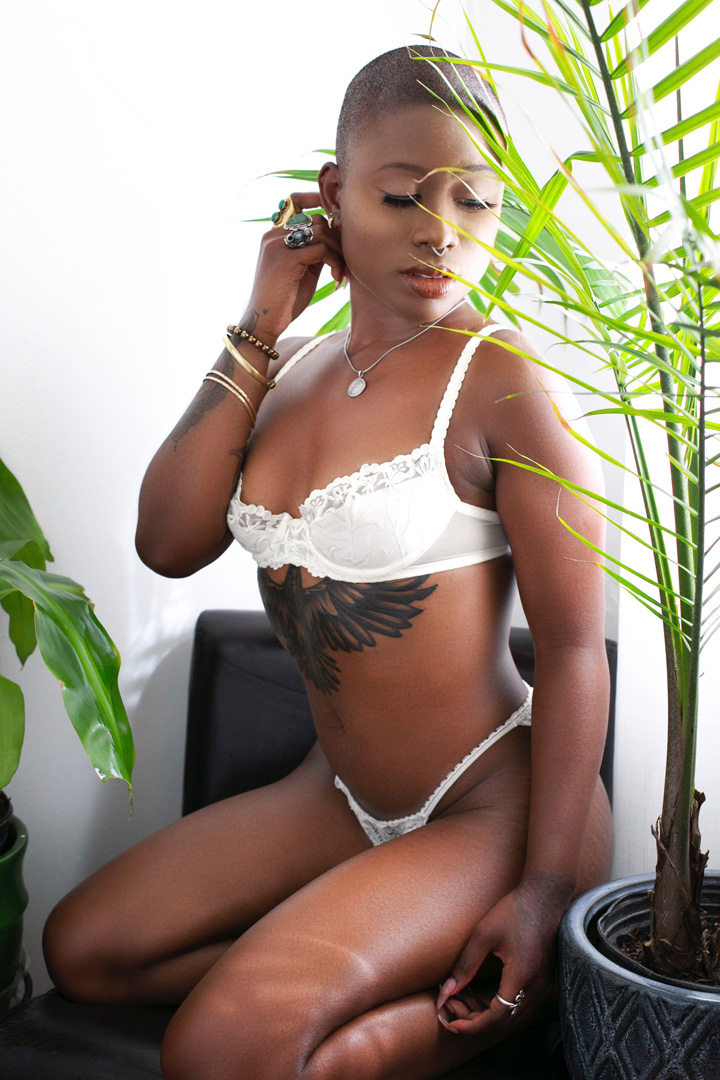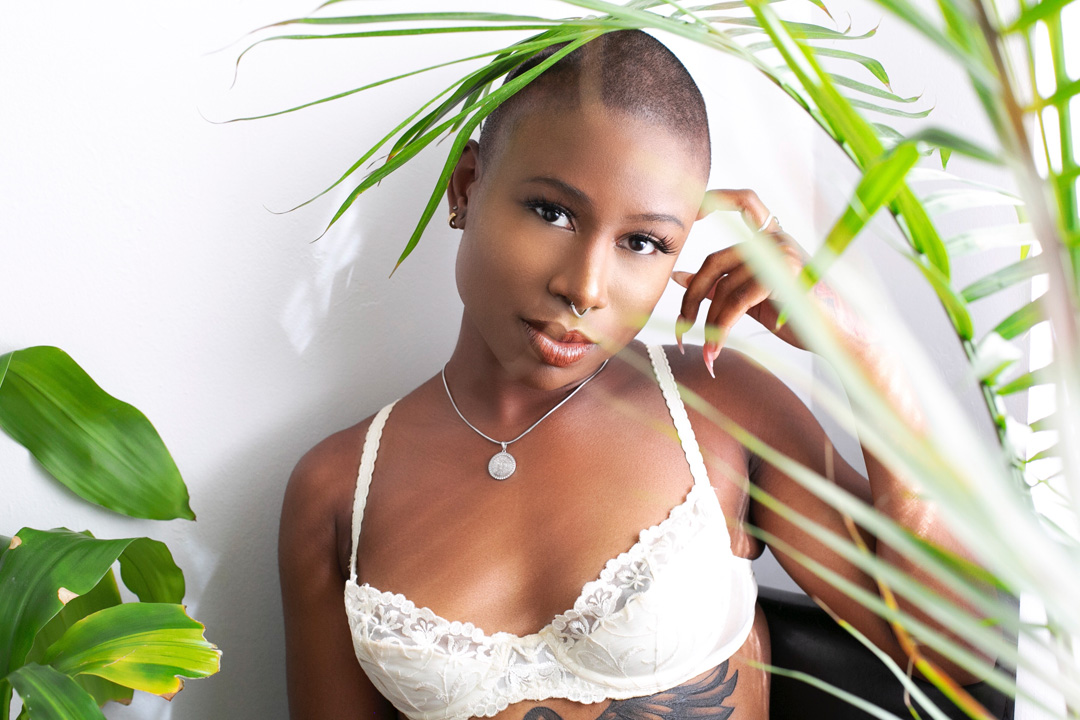 ---
About Nestlé Snipes
Photographer | Visual Artist
Born & Raised In East Flatbush Brooklyn. Mused Based Photographer Nestlè Snipes Creates Imagery Reminiscent Of His Experiences As An "African-American"" Boy Born To Jamaican Parents, A Teenager Traveling The World As A Military Service Member & Now A Civilian Stretching The Boundaries Of His Visual Voice. Standing Firm On His Stance Of Keeping His Images "As Edit Free As Possible." He Intends To Force His Subjects & Audience To See The World As It Really Is… Not As They Want It To Be.
Web: http://www.SnipesStudios.com
IG: @nestlesnipes_
Twitter: @NesSnipes

When it comes to art, food, fashion, health, fitness music, culture and society Pangea's Garden continues to bring you the culture that cultivates. We actively strive to be your Afrosensual nexus of ideas, images, commentary, participation and events that inspire, provoke, entertain and actively engage you. If you love what you see here and desire to see more, please consider signing up for a premium membership. It grants you access to ALL of the Garden's content and you will be one of the Cultivators of the vision that we've ALL planted & grown in Pangea.

The Afrosensual Aesthetic is the GardenVoice that pushes the limits and deepens the perspective. It is still be done from a position of respect, pride and joy, but here we will be able to explore themes that don't quite fit within the earthSista box. Its is a place for the sensual lovermakers and the premium cultivators. Check it out and share your thoughts and ideas and passions.