a personal account…
"Come out of the rain and be inspired."
That was the tag I shared in one of the invites I sent out for last night's AfroSocial. Humidity hung in the air outside the Apache Cafe keeping it from getting too cold and while rain was a constant threat, the skies held back most of their tears. For this first AfroSocial of 2015 three earthSistas stepped up to the podium (Raine, YEME and WildOrchid) each, in my opinion, were iconic representations of different aspects of the Garden. The day before we get word that the live band HOMEGROWN, would be performing so that was a pleasant surprise. Everything seemed to be falling into place.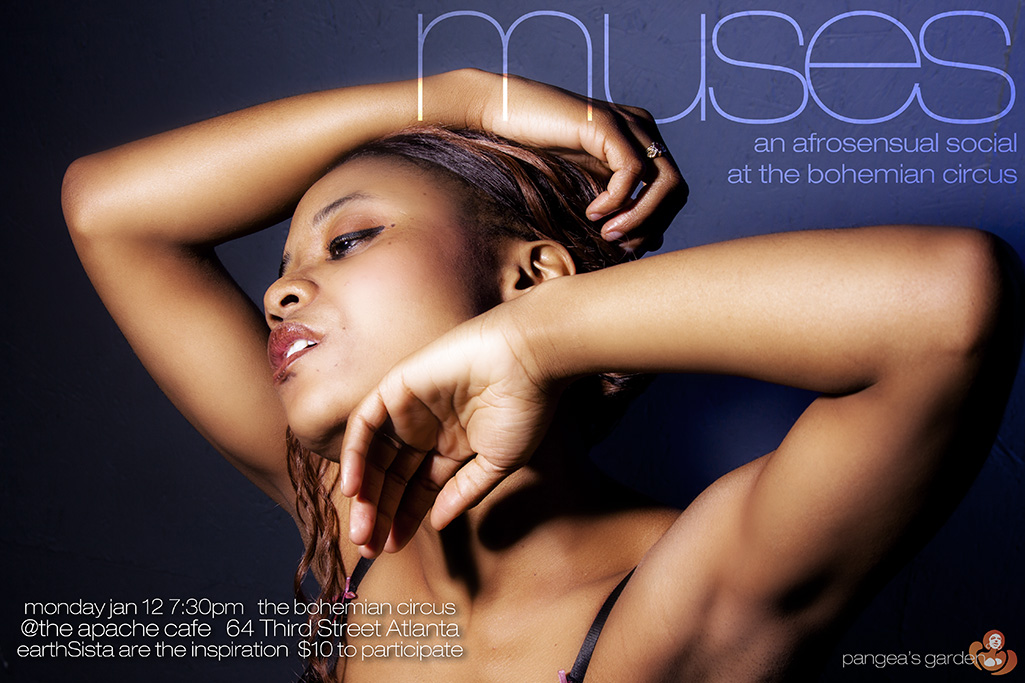 Apache's Art Monday Coordinator, Heather LaShun, make a simple suggestion that, for me, made the posing sessions for the earthSistas far less stressful behind-the-scenes than they had been in the past. Our M– USES were joined on the podium by sista Chrysalis who is a yoga specialist and artist model in her own right. HOMEGROWN really showed out! Ad while I was busy helping the earthSistas coordinate their activities, I was able to grab a few images of the night as were others like artists Thomas Tulis and Ricky Havoc and photographer Anthony Westmoreland. All in all the night was inspiring and inspired.
It was a great night to come out of the rain.